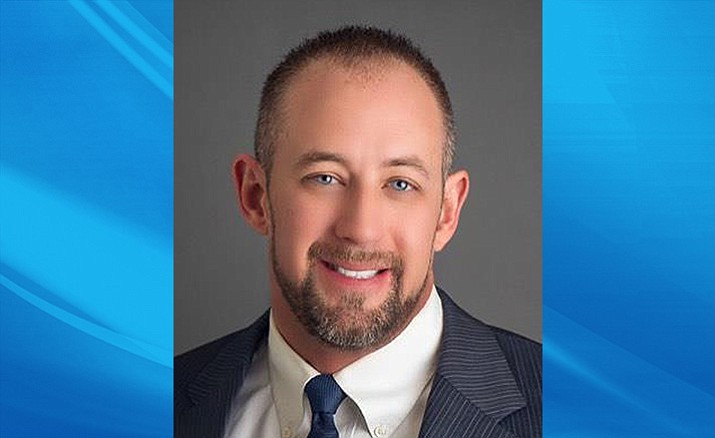 Originally Published: July 10, 2017 5:58 a.m.
KINGMAN – Members of the Kingman City Council are split on what to do with the Kingman Crossing Interchange.
At Wednesday's city council meeting, council members heard a presentation from an AECOM Technical Services representative that detailed progress made and a proposal to the contract that would include complete design of the Kingman Crossing Interchange and connecting road north to Airway Avenue.
On January 4 of this year, the council had entered into a contract with AECOM for the design of the crossing from Southern Avenue to just south of Interstate 40. The design proposal is set to include a bridge design, geotechnical investigations, drainage reports, ADOT coordination and complete roadway designs and specifications.
According to AECOM, they are about 30 percent done on completion of the design plans and are currently awaiting approval from ADOT on the state land that falls within the project boundaries.
The Kingman Crossing Interchange has been in discussion for several years. In 2010, council approved a budget for a design concept to be created for the interchange. After some time, council members decided to set aside a budget to be used by AECOM to design a final, buildable design of the interchange.
At Wednesday's city council meeting, the discussion came when Councilman Travis Lingenfelter proposed the council look into different ways of seeing the project through. Typically, these types of projects are designed, then given off to a separate entity to construct and then another to maintain. Lingenfelter wants an easier, quicker solution.
"Here we're only buying a design, what this project would include would be comprehensive," Lingenfelter said. "We're only going to get one shot at this project. It needs to be right, it needs to be comprehensive, and I think it's in the best interest of the community to do it in a comprehensive way."
Lingenfelter asked fellow council members to vote to have a workshop on the matter in 30 days. The workshop would look into different methods for doing the Kingman Crossing Interchange project. This is in opposition to going forward with the already planned method with AECOM.
According to Lingenfelter, he and other council members had been working with businesses within the Kingman Crossing area, such as KRMC, in order to find possible methods that may be more efficient. And 30 days would give him ample time to work with others to present in a workshop, a more efficient project delivery method.
The council approved, with a 4-3 vote, to push back the item 30 days, in order to have a workshop to further discuss and explore these possible alternatives.
"After the presentation, if we can get Council to agree to dedicate a quarter-cent sales tax to cover the debt service of the project then according to the financial modeling that will be shared as a part of the presentation, we can competitively procure and select a multidisciplinary development team to design/build/finance/fill and maintain the Kingman Crossing project immediately," Lingenfelter wrote in a recent Facebook post. "It's time to get a comprehensive project out of the ground now, that will bring additional amenities and entertainment, and that boosts public safety on the East bench!"
More like this story