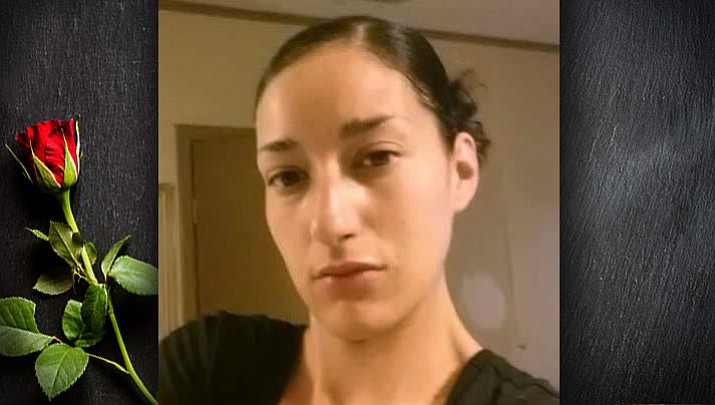 Originally Published: July 13, 2017 6 a.m.
Teresa C. Wilson age 33, beloved wife, mother, daughter, sister and friend, stepped from this earthly life into the loving arms of her Lord on Saturday July 1, in Kingman, Arizona.
Teresa was born February 9, 1984 to Rick D. and Katherine M. (Rubio) Mish. She is survived by her husband, Larry Wilson, and their three young sons; Andrew, age ten, Ethan, age 7 and Noah, age 5.
Teresa was a devoted mother whose favorite past time was spending time with her sons. Family time gave Teresa great pleasure. She also enjoyed a new hobby that has been circulating around the country: Painted Rocks. She loved painting them with love and hearts. Then she would spread them around town in hopes to bring a smile and some joy to the finders.
Teresa leaves her father, Rick D. Mish of Kingman, two sisters; Monic (Michael) Wedin of Kingman and Alyssa (Ivan) Velazquez of California and an uncle, Michael Mish of Kingman. She also leaves behind other aunts, uncles, nieces and nephews. She will be missed by her family and friends.
Blessed are those who mourn, for they shall be comforted. Matthew 5:4
A celebration of life service will be held at 11 a.m. Saturday, July 22 at Kingdom of God Baptist Church, 4798 Stockton Hill Road. In lieu of flowers or plants, the family would greatly appreciate donations to help the family during this devastating time. Donations can be sent to a GoFundMe account in Teresa's name at: https://www.gofundme.com/teresa-wilson
Hear my cry, O God; Attend to my prayer. From the end of the earth I will cry to You, when my heart is overwhelmed; Lead me to the rock that is higher than I. – Psalm 61:1-2