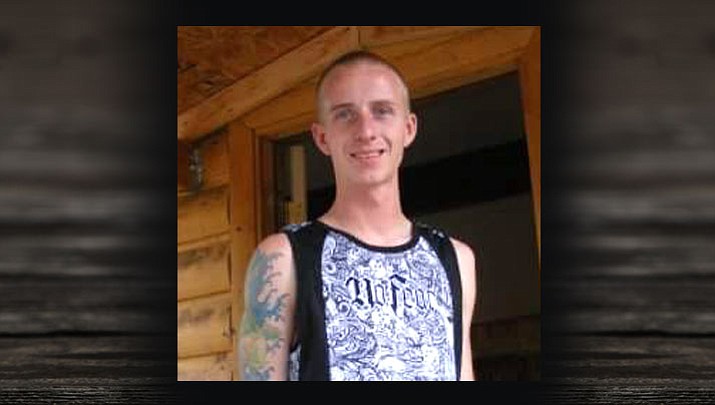 Originally Published: July 14, 2017 5:59 a.m.
There are no words enough to describe the pain and loss of such a precious life. Our dear sweet son, Ryon Bradley Jones was born on April 3, 1988 and departed the world in passing on June 28, 2017.
He is survived by his son Rhys Ryon Jones, Rhys' mother Jasmine, her daughter Dahlila, his sisters Cassandra and Ashley, his father Bradley, his mother Bridget, maternal grandmother Patricia Ryon, nephew Walter, and numerous aunts, uncles, and cousins. He was preceded in death by his maternal grandfather Barry Ryon, paternal grandfather Loran Jones, paternal grandmother Glodene Jones, uncle Barry Jr. and his cousin Antony.
Throughout his life Ryon loved skateboarding, riding dirt-bikes, swimming, the outdoors, target shooting, playing video games, movies, and music. He especially enjoyed painting cars through his work in the auto body trade these past few years. He worked hard and took pride in his work.
Although the greatest blessing he experienced was being a Father. He had all the love in the world for Rhys, Dahlila, and his new nephew Walter. His greatest joy was spending time with them. In return he was admired and adored by three little angels who will grow up knowing how loved they were by him.
Ryon was such a good-hearted, kind, and giving person full of life and thoughtfulness. Even during his more difficult times, he reached to others as a true friend. Always caring and giving what he could, especially for his family. It was so natural for him to joke and make us laugh.
He had such a fun-loving spirit and personality that still lives in our memories of all the days with him. He was a joy from the moment he came into this world and it won't be the same without him here. He was truly was truly the kindest, most caring spirit I have known.
Oh dear God wrap him in your arms and love him as his sisters, Dad, and I have.
We will cherish all our beautiful memories of you the rest of our days, until we meet again.

For those who feel they can, please consider the gift of life as Ryon did and check the box. There will be a celebration of life held by Ryon's family on Sunday July 16, 2017 at 7:30 p.m., downtown, at Metcalfe Park.