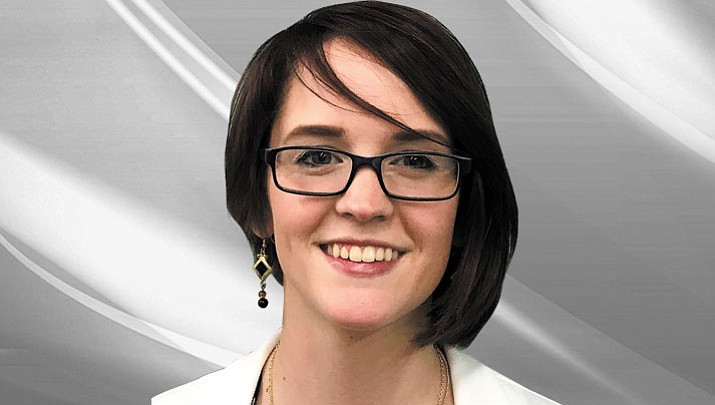 Originally Published: July 18, 2017 6 a.m.
Drug trafficking organizations have been deeply rooted in American history. These Mexican DTOs are not the first, nor will they be the last. Before them were the Colombians in the 1970s, and 100 years before them it was the Chinese. When one organization starts being cracked down on, another starts to grow. It's how it works.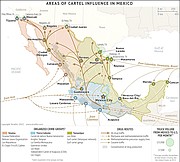 The earliest American "war on drugs" was a response to opium. Its use was originally meant as a pain reliever in the 1800s. Popularity of opium grew largely because it was used to treat symptoms and not the cause of the pain. According to Howard Abadisnky, a professor of criminal justice, opium was used to treat everything from diarrhea to insomnia. Opium then morphed into morphine, which was widely used and abused.
This widespread use of opiates, and their availability, increased dramatically throughout the 1800s, until, in 1900, there were 628,177 pounds of opiates imported into the U.S. During the turn of the century, a synthetic opiate – aka heroin – was created, and then marketed as a non-habit-forming analgesic meant to take the place of morphine.
After WWI, the surge of xenophobia prohibitionism that deemed alcohol and drug use activities associated with the "alien population," addicts had to turn to illicit means. They turned from smoking opium to the more readily available heroin, thus giving rise to an enormous black market. During the same time frame, bootlegging was also going on. However, when Prohibition was repealed in 1933, the now illegal drugs weren't repealed with it. This left drug trafficking as an important source of revenue for organized crime.
DTOs have been operating out of Mexico for more than a century. They implement bribery and violence as tools, and in the 1940s Mexican drug smugglers were notorious in the U.S. The most recent rise in DTOs from Mexico didn't start until the U.S. started collapsing on Colombian cocaine runners in the 1980s and 1990s, though.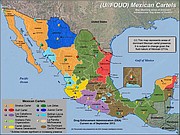 The Colombians were increasingly subcontracting to the Mexican DTOs for transportation. However, rather than paying cash, the Colombians were paying in product. Thus, DTOs such as the Sinaloa Cartel were gradually taking over the cocaine trafficking business.
To be honest, the drugs that were seized and people that were arrested in Golden Valley wouldn't have made the head of the Sinaloa Cartel bat an eye.
A measly $50,000 to Ismael El Mayo Zambada, who is operating the cartel during Joaquin "El Chapo" Guzman's imprisonment, is like dust on the bottom of our shoes. The best estimates suggest that Sinaloa controls between 40 and 60 percent of Mexico's drug trade, annually earning around $3 billion. They operate in as many as 50 countries and are rumored to have bases in 1,000 U.S. cities, including Phoenix.
So why is the Sinaloa Cartel so successful?
In a large part, the Sinaloa Cartel has focused solely on drug trafficking. Other DTOs are diversifying their repertoire and branching out into assassinations and kidnapping. They are a polydrug organization, trafficking cocaine, which it is known for, but also deals in heroin, methamphetamine and marijuana. The Sinaloa leaders have focused their efforts on maintaining the dominant hand in the drug-trafficking arena.
Another reason Sinaloa is doing so well is because of their creative ways of getting drugs across the U.S. border. They have utilized tunnels, catapults, submarines, speedboats and semi-submersibles in addition to traditional methods such as air transport and container ships. Sinaloa also utilizes aircraft known as ultralights, "that look like flying lawnmowers." Those ultralights can carry 300 pounds of marijuana or cocaine or meth. Tunnels, which can be made for about $1 million, can be paid for in full with just one load.
Also, unlike other DTOs that are largely hierarchical and family based, Sinaloa has a decentralized structure. It is, essentially, many smaller organizations linked together. This has been susceptible to bouts of barbaric violence when sects decide to splinter away, but the decentralization has also made Sinaloa very adaptable in the competitive and unstable environment that makes up Mexican drug trafficking. This means the organization is very hard to dismantle, as evident by the fact that "El Chapo's" imprisonment didn't faze the organization.
However, the MAGNET bust did make a difference.
It made a difference to the people of Golden Valley. To our neighbors, to our families who now have less meth and heroin to worry about. In the grand scheme of things, this won't change anything. It won't change how the cartel operates, and it certainly won't change the demographics of drug users in the area over night, but we have to look at in on our level.
It does matter.
And every single arrest or bust will matter to this community.
More like this story