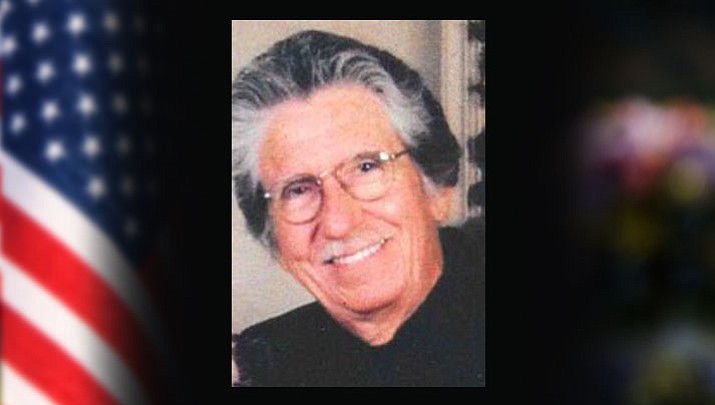 Originally Published: July 20, 2017 6 a.m.
Elias Valle Hernandez III went home to Heaven on July 14, 2017, in Kingman, Arizona. He was born on November 22, 1944, in Anadarko, Oklahoma to Elias and Helen Hernandez.
Valle is survived by his wife, Debi; daughters, Anna "Tinker" (Dave) and Shawna (Tim); son, Guy (Theresa); sisters; Mary, Rhonda and Gail; grandchildren; Teala, Travis, Tessa, Melanie, David IV, Gabriella and Julianna.
Valle was an American Indian of the Wichita Tribe of Oklahoma. He was also a Vietnam Veteran who served two tours and was discharged in 1967.
Valle was an owner/operator of Calico Trucking since 1976. He worked and enjoyed all aspects of being a truck driver. Valle was a provider for his family and a servant of the Lord.
Valle's life included starting out in Oklahoma, moving to California, living in Williams, Flagstaff, Lake Havasu and then ended up in Kingman, Arizona, were he and his wife, Debi, built a new home in 2015.
Valle, our husband, Dad, PaPa, brother, uncle and friend to so many, will be greatly missed. We can't wait to join you in Heaven.
Services will be held at the Foursquare Church, 2215 Emerson Ave. on Saturday, July 22, 2017, at 10 a.m. He then will be transported to Williams Cemetery, Williams, Arizona, for a Graveside Service, at 4 p.m.
Arrangements were placed under the care of Lietz-Fraze Funeral Home and Crematory.
Thoughts and condolences may be submitted to the family at www.lietz-frazefuneralhome.com. To send a FREE card to the family, go to www.sendoutcard.com/lietzfraze.