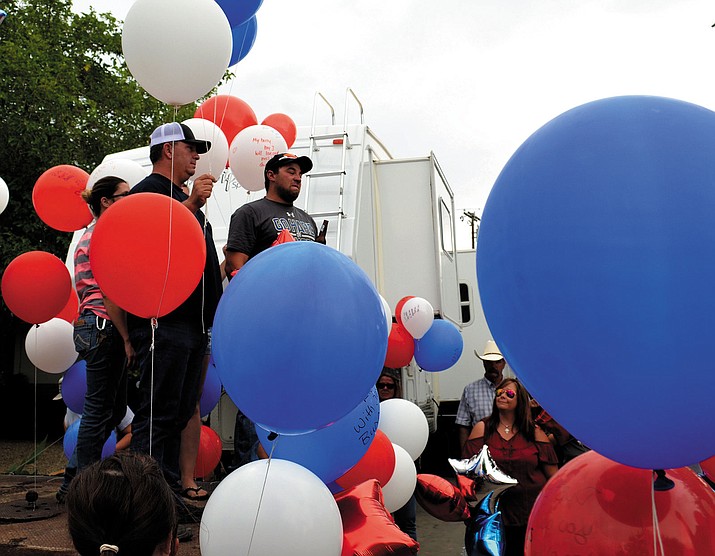 Photo by Aaron Ricca.
Originally Published: July 20, 2017 5:58 a.m.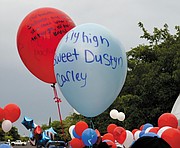 KINGMAN – It was a solemn, yet sincere way to say goodbye.
An entire block of Georgia Avenue was closed off Tuesday afternoon for at least 100 family members, friends and supporters of the Carley family who trickled into the street to let hundreds of red, white and blue balloons float into the sky in remembrance of 4-year-old Dustyn Thomas Carley following his tragic death July 13.
Father Derreck Carley made a short and tearful speech before the balloons were released into the cool, summer breeze.
Whispers of "We're sending Dustyn to heaven" could be heard in between the silence and sobs of those gathered in front of the Carley home.