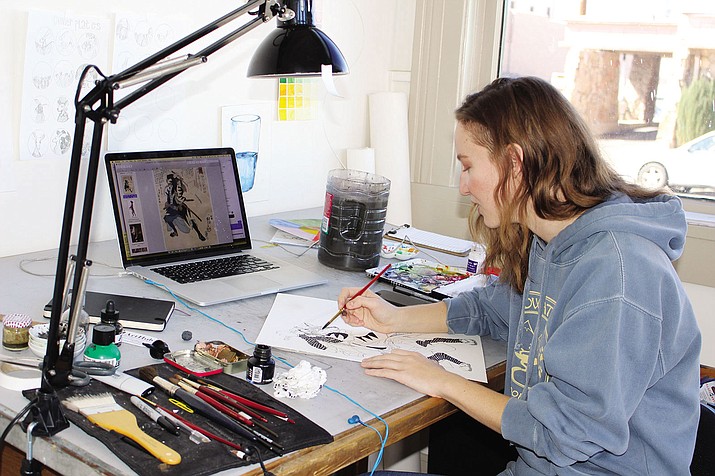 Photo by Hubble Ray Smith.
Originally Published: July 28, 2017 5:57 a.m.
KINGMAN – The ArtHub is celebrating the end of summer residency Friday for four artists who've been living at the downtown art gallery since May.
The four artists are Janie Stapleton from San Francisco; Henry Kunkel from the East Coast; and Young Eun and Young Joo from South Korea.
They'll be showing their work in a group show, "Reflections on Inarticulate Philsophy," from 6-9 p.m. at the ArtHub, corner of Fourth and Beale streets.
The ArtHub will also be celebrating the conclusion of the community mural program with Arizona Works. In April, Arizona Works partnered with ArtHub to develop a summer youth program, giving youths in the area an opportunity to experience life as a working artist.
Three large murals were produced by the kids and will be on display Friday in ArtHub.
"So come down to ArtHub this Friday and celebrate the conclusion of both of these programs and view some art," Stapleton said.