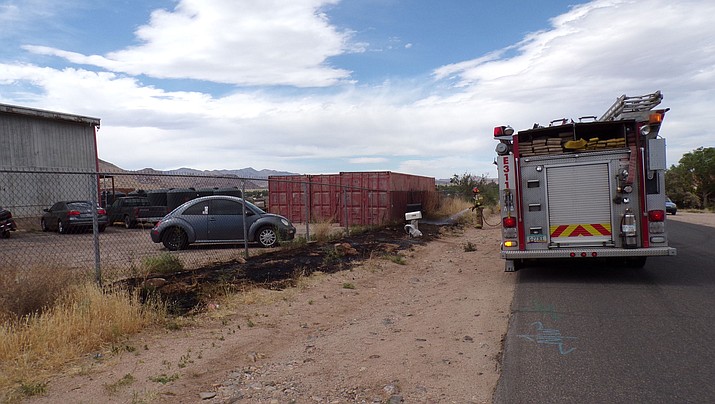 Originally Published: June 1, 2017 5:55 a.m.
KINGMAN – The Northern Arizona Consolidated Fire District No. 1 received a report of a wildfire near Butler Avenue and Sierra Vista at at about 2:45 p.m. May 24.
The district responded with the fire chief, two engine companies and one brush engine.
Firefighters found a small grass fire that was quickly controlled. The cause of the fire was determined suspicious with evidence located on scene indicating that this fire was intentionally set.
The MCSO was contacted to assist in the investigation. No structures were damaged and no injuries were reported.
Anyone with information on this, or similar fires that recently occurred in the area, are requested to contact NACFD No. 1 at 928-757-3151.