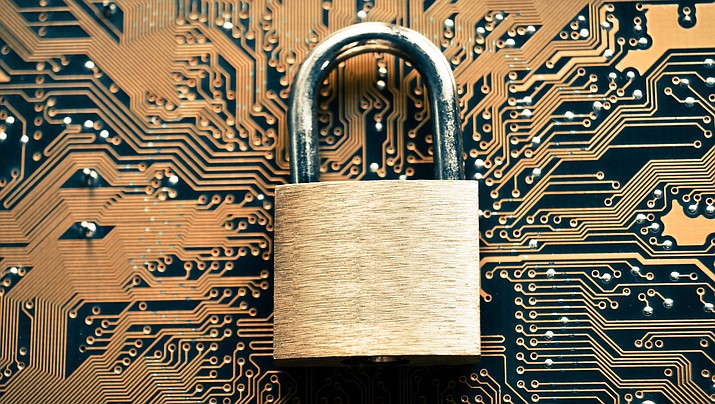 Originally Published: June 14, 2017 6 a.m.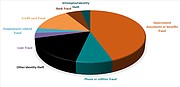 Identity theft is one of the most-committed crimes across the country, and with 15.4 million victims in 2016 according to the Insurance Information Institute, it appears that identity theft cases will not be declining anytime soon.
From the 15.4 million people affected by identity theft last year, $16 billion was stolen. This is an increase from 2015 where 13.1 million victims lost $15.3 million.
The increase in identity theft is peculiar to some people, as 2016 was the first full year that brick-and-mortar stores were required to accept more secure EMV chip cards, or they would face liability consequences.
"The shift to EMV was supposed to virtually eliminate one type of ID theft, card cloning, which allows criminals to steal account data and write it onto counterfeit cards used to make fraudulent in-store purchases," said an article by USA Today. "Predictably, criminals shifted away from card cloning and toward card-not-present fraud – largely online purchases, where chips are not necessary."
According to the U.S. Department of Justice, identity theft or fraud are each terms used to refer to all types of crime where someone wrongfully obtains and uses another person's personal data in some way that involves fraud or deception, usually for economic gain.
Identity theft encompasses many acts committed by thieves who are able to obtain a person's personal identity information. Some of these include: creating false applications for loans and/or credit cards, withdrawal from the victim's bank account(s), using online accounts in the victim's name or obtaining any other product or service that the thief may be denied if they used their own name.
In a Cronkite News article, Arizona ranked ninth in the nation for identity theft in 2014 with 96 identity theft complaints for every 100,000 people.
"There were 6,460 identity theft complaints in Arizona in 2014, according to the Federal Trade Commission," the article said. "The Top 4 areas of identity theft in the state included fraudulent government documents (2,011 complaints), credit card fraud (927 complaints), employment-related fraud (855 complaints) and phone or utilities fraud (679 complaints)."
Kingman is also not exempt from the devastating effects of identity theft.
Just a few months ago in February, several employees of Mohave Community College had their identities compromised when one of the computers in the college's network was attacked as part of a phishing scam.
In this situation, identity thieves were able to steal the employees' W-2 forms, and in turn, their personal information.
The Kingman Police Department has taken notice of the growing trend of identity theft, and has taken steps to help Kingman residents avoid being the next victim of identity theft.
"The Kingman Police Department has also experienced this new crime wave," reads the KPD website. "In Arizona it is a Class 4 felony to take the identity of another person."
KPD has offered residents some much needed guidelines to help in the fight against identity theft. These guidelines include:
• Order your credit report from each of the three major credit bureau each year: Equifax, Experian and Transunion.
• Follow up with creditors if bills are not arriving on time, an identity thief may have intercepted it.
• Shred all personal information before throwing it away. Identity thieves are not above dumpster diving in order to get personal information.
• Report any lost or stolen wallets or purses and immediately cancel any credit card in the lost or stolen item.
KPD also said if anyone believes they have become a victim of identity theft or fraud, they should report the incident to the Federal Trade Commission. This can be done by calling 1-877-382-4357 or by visiting their website at www.ftc.gov.
Reporting any possible schemes can help ensure minimal lost and prevent future loss by other potential victims.