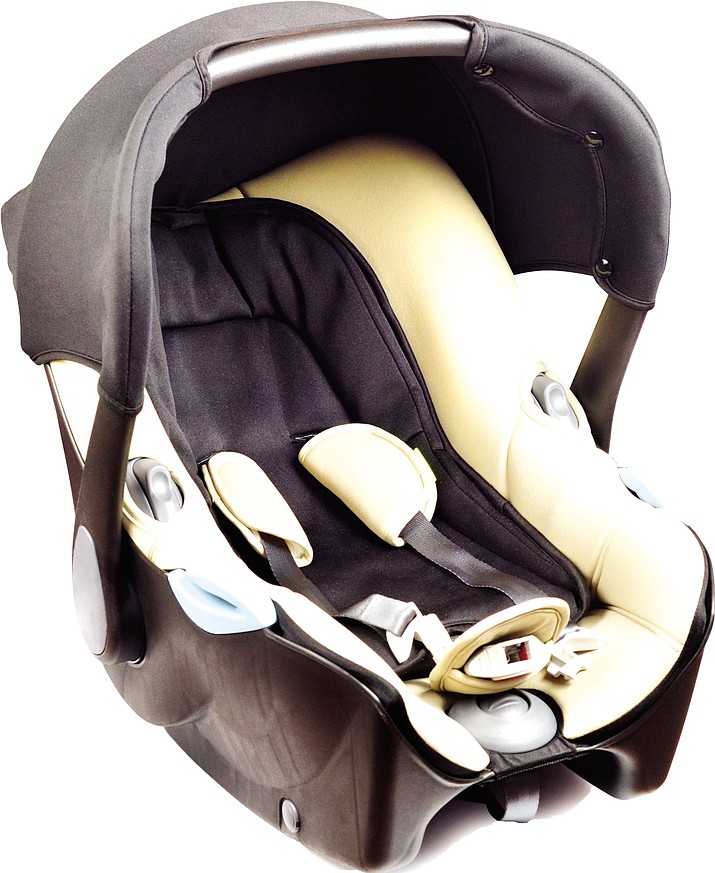 Originally Published: June 15, 2017 5:55 a.m.
KINGMAN – A Kingman local has raised enough support to hold Kingman's first car seat drive.
The car seat drive was envisioned by Rachel Simiele, a financial representative of Country Financial. She had a young child climb into her car and express joy about having a booster seat and not having to kneel while driving in the car, and she knew she had to do something.
"This child did not have a car seat at 5 years old. It was sad," Simiele said. "We bought a car seat for him, but I knew there has to be other children in the community in that same situation."
Simiele reached out to KPD and KFD wondering if they had any kind of program that would help parents get car seats for their children. She found out that departments simply lacked the funding.
"I started reaching out and asking for donations so that we could provide as many children as possible with car seats," Simiele said.
Simiele's efforts earned enough funding to purchase 150 car seats and booster seats for kids in need, and will be given out to those families at the car seat drive.
Simiele and Country Financial have been in the process of collecting donations for car seats and booster seats to be purchased for families in need. The car seats will be handed out from 9 a.m. to noon on the Burbank side of Centennial Park.
At the car seat drive, there will also be car seat inspections by members of KPD and KFD as well as safety education and demonstrations on proper use of car seats.
There will also be a bounce house, child I.D. kits and chances to win prizes.
Simiele said that if they run out of car seats to give out, they will take the names of people who are still in need in order to get them a car seat in the future.
"It is our desire to have a safety event that gives back to the community and educates families on fire and vehicle safety," Simiele said.