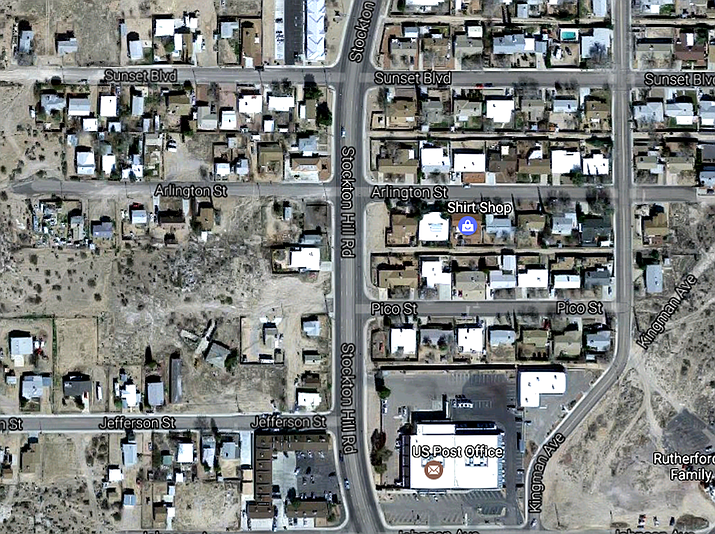 Originally Published: June 16, 2017 5:55 a.m.
KINGMAN – Be prepared for traffic delays on Stockton Hill Road beginning Monday.
The City of Kingman Public Works Department announced they will partner with Hoffman Pro Pipe to begin rehabilitation of nearly 800 linear feet of compromised 8-inch wastewater pipe on Stockton Hill Road between Sunset Boulevard and Jefferson Street.
The project is part of an effort to maintain aging and compromised infrastructure and will run Monday through Thursday. Hours of work are scheduled between 7 p.m. and 7 a.m. to minimize traffic disruption and utility service to area sewer customers.
Motorists on the southbound lanes should expect a double lane change, slower traffic speeds and workers present. Wastewater Superintendent Keelan Yarbrough asks that motorists exercise caution and proceed at posted speed limits through the construction zone.
She said every effort will be made to stay on schedule, however, weather or unforeseen complications could contribute to additional scheduling.
"We apologize for any inconvenience and value your patience and cooperation during the rehabilitation activities," Yarbrough said.
For questions, comments or concerns, contact the Public Works office at 928-757-7467.
More like this story