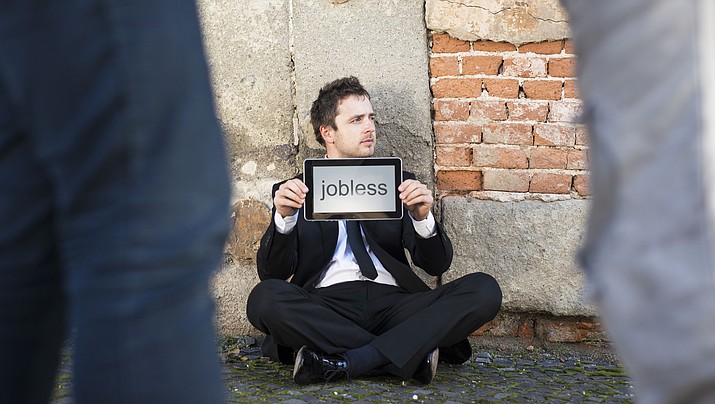 Originally Published: June 20, 2017 5:55 a.m.
PHOENIX – The state's jobless rate ticked up a tenth of a point to 5.1 percent as Arizona employers shed more jobs last month than they typically do this time of year.
New figures from the Office of Economic Opportunity show total employment in May down by 14,700 from the prior month.
Some of that is expected, coming in state and local education jobs where people in certain positions, like janitors and food service workers, are technically unemployed over the summer even if they expect to be rehired when the school year resumes in August.
But the figures also show the loss of 5,500 private sector jobs between April and May. That compares with a typical loss of 200 jobs during the same time period since the recession ended.
By contrast, the national jobless rate dropped a tenth of a point, to 4.3 percent.
Despite that, Doug Walls, the agency's research director, described that 5,500 month-over-month job loss as "minimal.''
Of that total, 1,600 of those were in the leisure and hospitality industry, including 1,000 employees of hotels and motels. That tracks the fact that as the weather heats up the tourists generally flee.
But the overall sector – particularly jobs in bars and restaurants – remains the healthiest overall in the state, growing by 17,100 jobs since the same time last year. That's at a clip of 5.5 percent.
By comparison, the entire private sector added just 46,400 jobs year over year, a 2 percent increase.
Construction employment, while losing 1,000 jobs last month, is still up 3.4 percent compared to a year ago. Walls said there are more signs of life, with developers continuing to seek permits for construction of new single-family homes.
And the state's financial employers – everything from jobs in lending to insurance – added 9,700 jobs since last year.
On the other side of the equation, retail employment remains lackluster, growing just 0.2 percent in the past year as the industry continues to be hard hit by online competitors.
Among the metropolitan areas that the report singles out, Pima County remains the weakest. Not only did it lose 1,400 private sector jobs between April and May but total private employment last month was 100 below a year ago.
The biggest sector loss for Pima County year over year was in professional and business services, a catch-all that includes private sector jobs in scientific and technical services and administrative and support positions. There are now 2,800 fewer people working for those firms than last year.
Walls said he had no clear explanation for that at this point.
More like this story