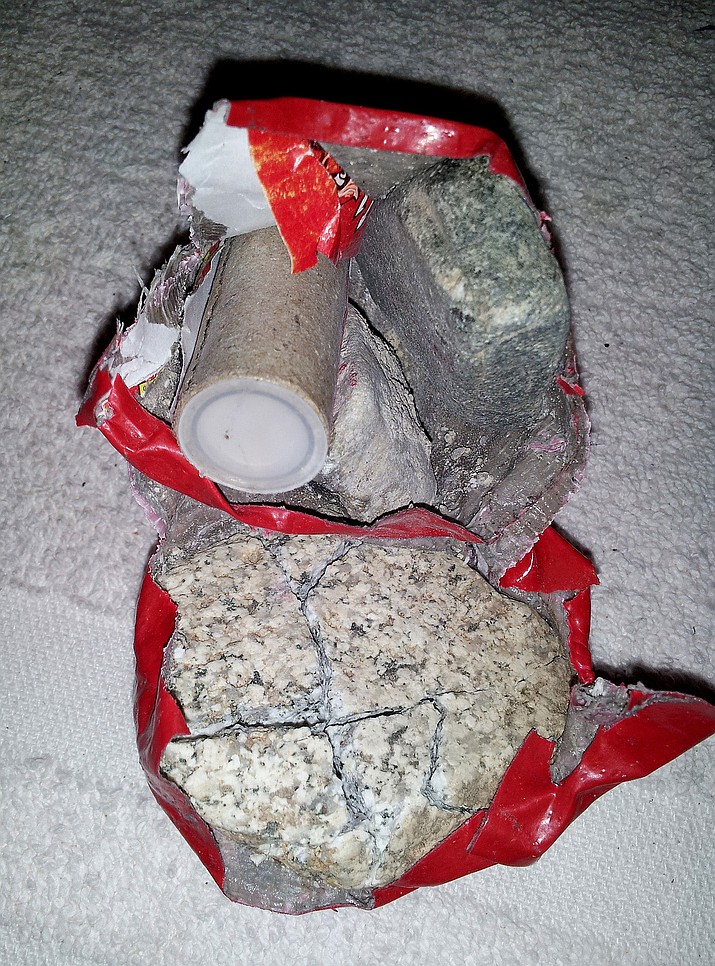 Originally Published: June 20, 2017 5:55 a.m.
LAKE HAVASU CITY – Mohave County Sheriff's deputies responded to a report of a suspicious package found at a home in the Desert Hills subdivision Sunday evening. 
According to sheriff's spokeswoman Trish Carter, deputies responded to the 2100 block of East Mescalero Drive at about 8:10 p.m. after the homeowner told dispatchers he came home to find a suspicious package on his driveway.  The man reportedly opened the package and found what looked like an M-80 firecracker. He didn't know if it was a prank and was told to stay away from the device. 
Deputies arrived and found a package wrapped in red tape with a cylinder surrounded by crushed gravel inside.  The package was approximately 4 to 6 inches in width and length.  Approximately 20 neighboring homes were evacuated and a perimeter of approximately 100 yards was set in every direction. 
Desert Hills Fire Department, Lake Havasu City Fire Department and Lake Havasu City Police Department responded and assisted. Road closures were established to prevent the public from entering the area.  Lake Havasu City Police Department Bomb Squad responded and determined the device was real and not a fake bomb.  LHCPD Bomb Squad was able to deactivate the device using their bomb box. The residents were allowed to return to their homes at about 11 p.m. 
The incident remains under investigation.