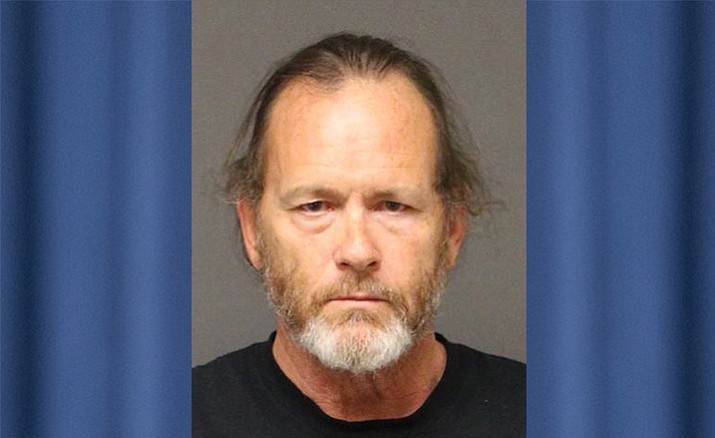 Originally Published: March 1, 2017 11:48 a.m.
KINGMAN – Alleged road rage sparked a heavy response by law enforcement agencies Tuesday night.

Mohave County Sheriff's deputies arrested Jerry Martin Asher, 57, of Kingman, for aggravated assault and disorderly conduct with a weapon, felonies.

According to sheriff's spokeswoman Trish Carter, deputies responded to a weapons offense call at about 5:05 p.m. in the 4700 block of College Circle after a 48-year-old man said a white truck began tailgating him while driving southbound on Stockton Hill Road near North Bull Mountain Drive.
The victim said the truck passed him, almost hit a car in the northbound lane and then reentered the southbound lane and almost hit the victim's van in the process. The truck began slamming his brakes, nearly causing the two to collide. At some point, the victim got around the truck, which then began following him down College Drive.
The victim stopped in his van on College Drive when the suspect, later identified as Asher, followed and allegedly pulled a firearm, pointing it at the victim and threatening to kill him. The suspect left the scene after witnesses said they called 911. Witnesses provided deputies with pictures of the suspect's vehicle and the license plate, and deputies learned the vehicle was registered to Asher.
The truck was later located at a home in the 3000 block of Packard Avenue. Deputies confirmed Asher was in the home and refusing to exit. They set up a perimeter around the home. Kingman Police Department also responded and assisted with K-9 officers while the Department of Public Safety Kingman Ranger helicopter assisted overhead.

Announcements were made with a public announcement system for Asher to exit with his hands in the air, which continued without a response. Sheriff's kept access to the neighborhood at a minimum for safety.
The MCSO SWAT team arrived and later took Asher into custody without incident at about 10:30 p.m. He was transported and booked into the Mohave County jail.

Deputies confiscated a shotgun, two rifles and three handguns.

More like this story