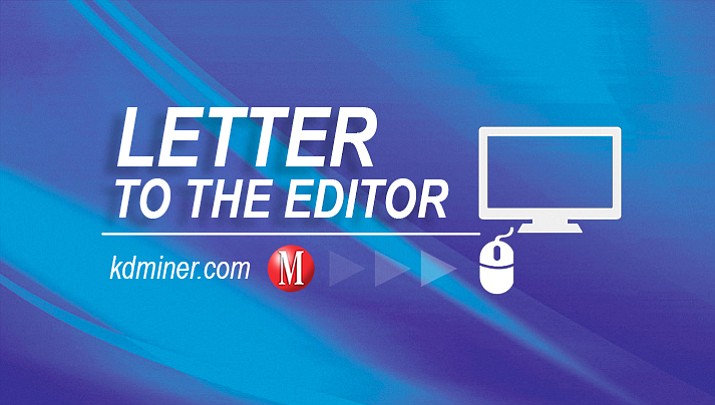 Originally Published: March 3, 2017 5:58 a.m.
This great nation was founded by imperfect people from many walks of life. Sound principles and integrity in dealing with matters of national interest was foremost in the framing of the Constitution and Bill of Rights. Unanimity of opinion is not a requirement for public office. Patriotism is.
We must have checks and balances. We need respectful dialogue on critical matters and divergence of opinion should not result in party warfare. I understand the need for a two party system. As a Democrat for well over 50 years, I registered Republican after moving from Prescott to Kingman about four years ago.
In my opinion, President Obama did not uphold established standards in place to adequately safeguard the safety and respect of America in the global community.
While representatives from both parties were elected to set aside their differences and work for the common good, it is my observation that certain elected representatives of the Democratic Party are now actively engaged in childish conduct that interferes with those duties.
Let them be judged at the polls come election day.
I switched political parties because I expect more from America's elected leaders than has been demonstrated for at least the last eight years. Judging from results of the most recent presidential election, I am not alone in that expectation.
James Robbins
Kingman