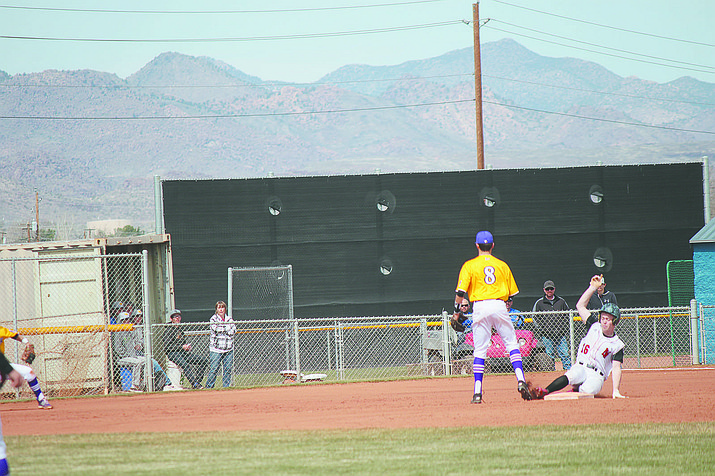 Photo by JT Keith.
Originally Published: March 5, 2017 5:59 a.m.
KINGMAN – Tournament sponsor Big Red Construction got its money's worth as Lee Williams, the defending Kingman tournament champion, had to win two games to repeat. To do that, the Volunteers had to beat Mohave in the semifinals on Saturday morning, which they did, 15-4.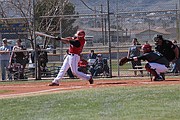 In the championship game, Lee Williams beat a Lake Havasu team that had beaten them a day earlier, 7-2.
Junior lefty Carter Rhoades pitched a complete game, going five strong innings before allowing one run to score in the bottom of the fifth.
"We talked about refocusing our energy and attitudes," Lee Williams first-year baseball coach Patrick O'Boyle said. "We started the day out right with our at bats and defeating Mohave in the morning. We continued that momentum this afternoon against Lake Havasu."
Chase Williams was 3-for 3 on the day as Lee Williams defended their tournament championship giving O'Boyle his first tournament win as a head coach, defeating the Knights, 8-1.
In the third-place consolation game, Gila Ridge defeated Mohave 7-1.