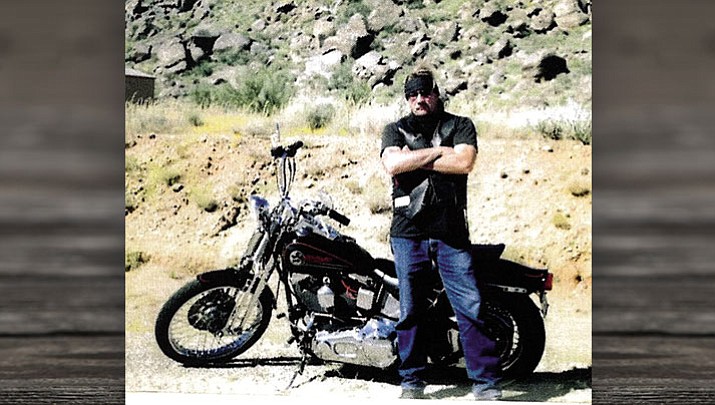 Originally Published: March 5, 2017 6 a.m.
Kenneth William Arnaudin, 58, passed away February 19, 2017 in Kingman, Arizona. He was born on February 11, 1959 in Hackensack, New Jersey, to Robert and Marjorie Arnaudin.
Kenneth worked as a truck driver living in New Jersey, California and landing in Golden Valley-Kingman area. He met and married Anna Marie on October 30, 2006, in Las Vegas, Nevada.

Kenneth enjoyed buying and restoring muscle cars. He also enjoyed riding countless hours on his Harley, which was his prize possession. He loved spending time with his dogs and cats; he had such a passion for animals. Kenny's family takes great comfort in knowing that he established many lifelong friendships everywhere he lived. We know his memory will live on with all of you. Kenny was a loving son, brother, uncle and friend who will be sorely missed.
Kenneth was preceded in death by his wife, Anna Marie Arnaudin (Meyers); mother, Marjorie Arnaudin (Bates); and brother, Matthew Arnaudin.
He leaves behind his father, Robert, and his wife, Carole; brother, Robert Arnaudin; sisters, Deborah Arnaudin, Patricia Arnaudin, Alison Osborn, Suzanne Arnaudin, and Christine Smith, as well as several nieces and nephews.
Arrangements were placed under the care of Lietz-Fraze Funeral Home and Crematory.
Thoughts and condolences may be submitted to the family at www.lietz-frazefuneralhome.com.
More like this story