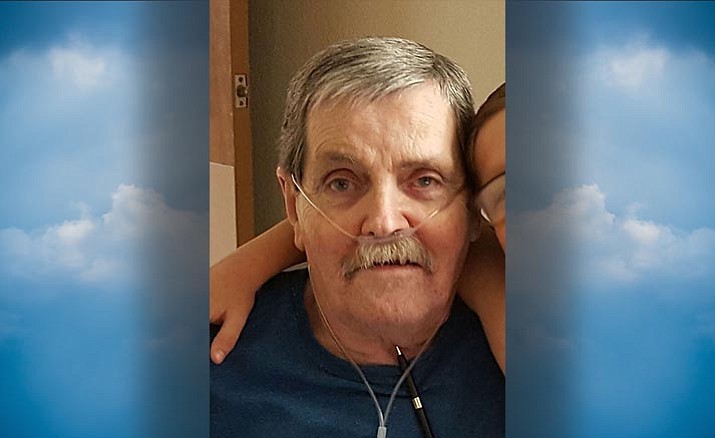 Originally Published: March 10, 2017 6 a.m.
Stephen Earl Peats, 72, of Kingman, Arizona, passed away on Sunday, March 5, 2017.
Stephen was born Oct. 30, 1944 in Los Angeles, California, to Norman and Kathleen Peats.
He enjoyed fishing, boating, gambling, playing his guitar, and riding his Harley-Davidson motorcycle.
Stephen is survived by his sister, Jody Piper; daughter, Connie Meins (Robert Meins); son, Steven Peats; and his stepdaughter, Gypsy Patterso.
He also is survived by his four grandchildren, Tasha, Heather, Nicole, and Trent (Liz); and three great grandchildren, Emberlynn, Lucas and Adrian.
Stephen was preceded in death by his daughter, Bonnie Cook, and his parents, Norman and Kathleen Peats.
A private family service will be held.