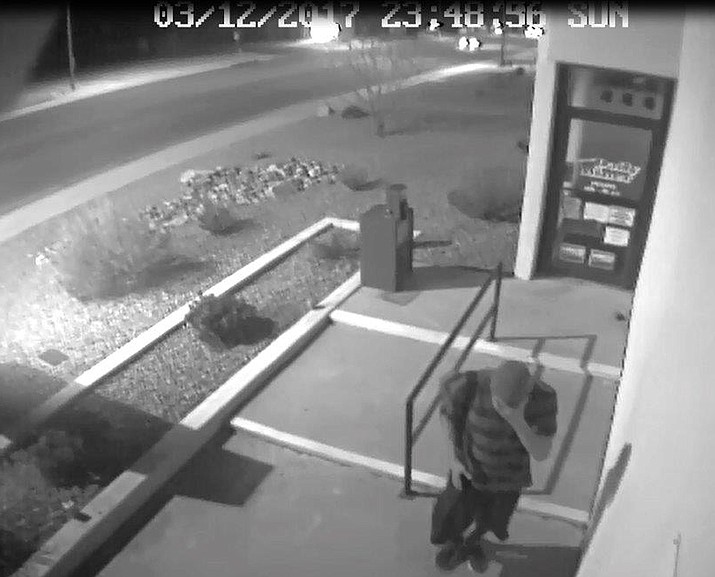 Originally Published: March 13, 2017 1:54 p.m.
KINGMAN – Monday is the day the Kingman Daily Miner publishes its weekly crime report and ironically had one in its own backyard.
The Miner would like to know who ripped a surveillance camera off the wall at the newspaper's office at 3015 Stockton Hill Rd. at about midnight Sunday.
In black-and-white video footage from a camera facing the front door, a suspect – who appears to be a male in dark shorts – approaches from the south side of the building while covering his face to avoid identification. About 10 minutes later, a camera on the north side of the building shakes and the video stream then goes blank.
The Panasonic camera and protective all-weather cover was valued at a little more than $100. It was noticed by KDM IT Associate Charles Fuller while he was making a routine glance at video feeds from various cameras around the building. When the feed from the north side of the building wasn't on, he went outside to check the camera's status only to find it missing.
This looks to be an isolated incident and KPD had no other types of these incidents reported.
If anyone has any information, contact Kingman Police at 928-753-2191 or Mohave Silent Witness at 928-753-1234.