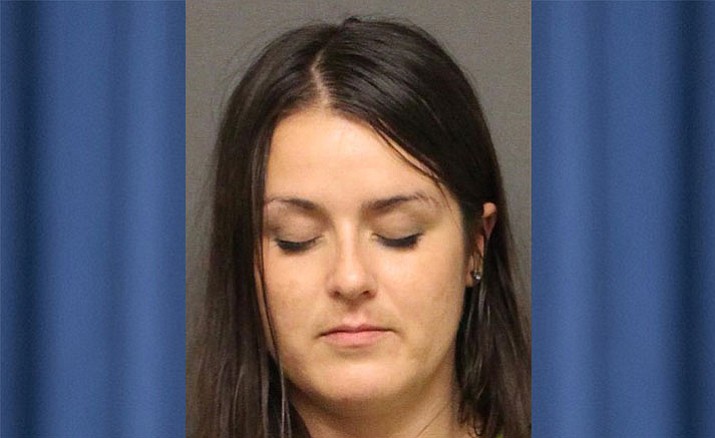 Originally Published: March 15, 2017 5:56 a.m.
KINGMAN – A woman's refusal to leave led to her being taken somewhere most people don't want to go.
Mohave County Sheriff's deputies arrested Amber Garant, 29, of Kingman Saturday for trespassing, felony, and a failure to appear undesignated warrant issued by Peoria City Court.

According to sheriff's spokeswoman Trish Carter, at about 6 a.m. deputies responded to a medical call at a home in the 2600 block of John L Avenue. Dispatchers advised deputies that a woman was reportedly coughing up blood and talking about chemicals. They arrived and talked to a resident who said Garant recently showed up at his home and that he had never met her before.

Garant reportedly told deputies she had made a drink and that it "started smoking." A medical team responded and evaluated her. She refused transportation to the hospital for further evaluation. She reportedly repeatedly refused to leave at the resident's request. A records check showed her to have an active warrant.