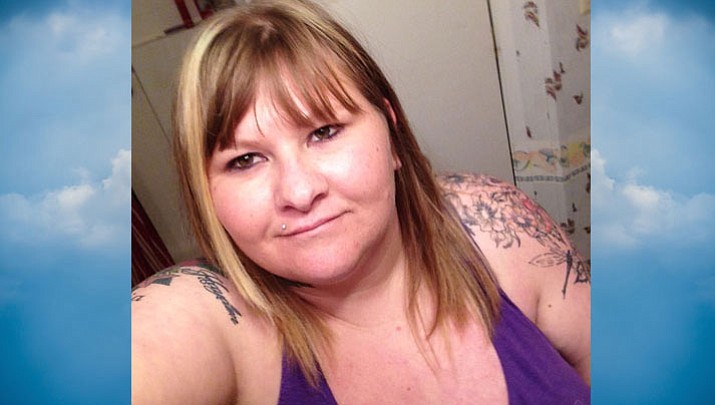 Originally Published: March 15, 2017 6 a.m.
Jennifer Marie Dorris, 35, met her Father in Heaven on February 26, 2017. She was born April 21, 1981 in San Gabriel, California to Brian Giambo and Deletta Ramey.
Jennifer resided in Kingman, Arizona for over 20 years and was a manager at Wendy's.
She was a loving wife and mother and enjoyed spending time with her family.
She is survived by her husband of 19 years, Adam Dorris; children, Brian, Dawn, Rheanna, Matthew, Tabbatha and Mason; her mother, Deletta Ramey; sisters, Kaci and Renee; brothers, Corey, Jacob and Blake; and five grandchildren.
She was preceded in death by her father, Brian Giambo; father-in-law, Thomas; and grandpas, Charlie and Ross.
Jennifer will be dearly missed by those who loved her.
Private services are being held by Jennifer's family. Services were placed in the care of Mohave Memorial Funeral and Cremation Services. Thoughts and condolences can be sent to Jennifer's family at www.mohavememorial.com.