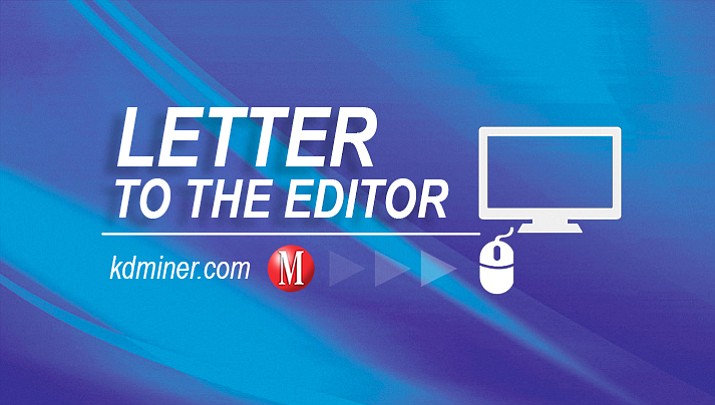 Originally Published: March 17, 2017 5:59 a.m.
I think that most responsible Kingman citizens are guardedly optimistic about our city. There are certainly ongoing issues and actions/inactions that rate our concern.
I sincerely hope that our city leaders are mainly concerned with city business first and any personal agendas second. We seem to have such an antiquated city accounting and tracking system that it was years and years before we even noticed a MILLION dollar plus discrepancy in city funds! Can someone please give a reasonable answer why our systems and procedures are not current?
As for accounting companies, Kingman has an abundance of qualified companies that separately or in conjunction could easily handle our needs, and they are in town for easy access.
As for our downtown, happily we are making progress. But to make our historic downtown a real destination we need to make some serious changes. We don't need to reinvent the wheel, simply look to other successful downtown renovations.
Check out Old Town Glendale, Prescott Town Square or Old Town Scottsdale. These areas are all successful, very welcoming and pedestrian friendly.
Maybe even start to hold renters or owners for the blight on their respective properties, good sized fines would get there attention. We have a solid foundation, we simply need to finish the project.
GD Henderson