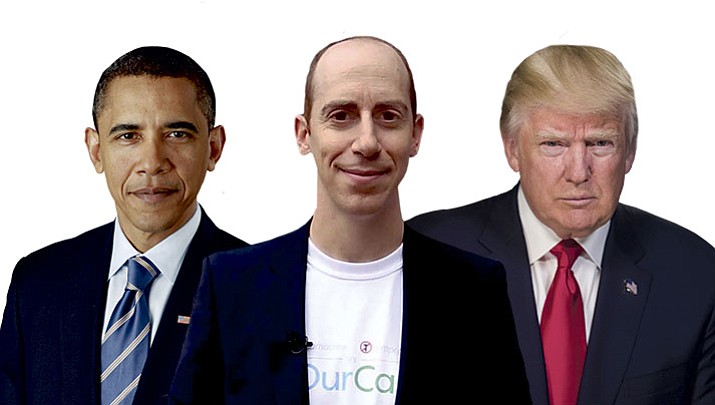 Originally Published: March 20, 2017 6:05 a.m.
Forget about replacing Obamacare with Trumpcare and trying to figure out who's got the best solution for Americans' health care coverage.
How about letting the people decide?
That's what Mike Stahl proposes with OurCare, which would give everyone the opportunity to create their own health care reform bill.
"It's like BYOB," said the senior vice president of HealthMarkets, one of the largest insurance enrollers in the nation with 200 carriers. "Build Your Own Bill where people have accurate information and make decisions on what they want their own bill to look like."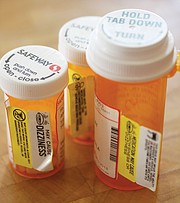 Stahl said he was sitting at home around the beginning of the year, listening to a bunch of "political bluster" about health care reform on the television when he came up with the OurCare plan.
He heard Rep. Paul Gosar, R-Arizona, say that he's "listening to Americans doing the hard work" when it comes to reforming the Affordable Care Act, so let's see if he really is.
He wants Americans to share their own health care reform bill via social media with Gosar and President Donald Trump.
The purpose is to establish an American health care system that accurately reflects the needs of its citizens, Stahl said.
"I'm just saying this is too important for us not to have a real, serious, substantive discussion about the deficits," the health insurance executive said from his office in Dallas-Forth Worth. "We should be really engaged about this."
President Trump has introduced a plan to repeal and replace the Affordable Care Act that has been reviewed by the Energy and Commerce Committee and Ways and Means Committee.
The bill primarily makes financial changes to the ACA. It changes financial disbursements such as tax credits, Medicaid expansion and other mandates.
Eliminate the deficit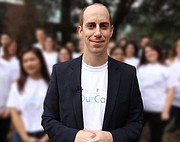 Steve Turner said it's not too late to do something about health care reform if we act quickly and decisively.
"Trumpcare is like putting a Band-Aid on someone whose throat was just slit," said Turner, a career truck driver who studied political science at Brigham Young University. "Their plan will still leave millions of people without health care, putting us right back to where we started – the sick and uninsured being taken care of by the taxpayer in a very inefficient and costly way."
Turner presents his own "financially stable plan" on his website, www.realsocialsecurity.org that, if adopted, would pay off the national debt in the process.
His plan is to gradually replace Social Security, Medicare, Medicaid and other government entitlement programs. At the same time, it would establish a pay-as-you go system of universal health care that will cover a person from the cradle to the grave.
"It would have to start with the younger generation and be phased in by Congress," Turner said in a telephone interview from Las Vegas. "It's not something you can replace immediately."
Starting from age 18 or when they first gain employment, Americans would contribute a portion of their gross income to "departmentalized" accounts for health care, retirement, disability and other benefits.
It gives the person ownership and complete portability that would eliminate the need for employers to provide health care and other benefits that have been both a blessing and a curse, Turner said.
"Put the money back in the hands of the people," he said. "It makes the health care system more competitive. Rather than medical bills being paid by a third party, there would be some mechanism to transfer money into the (health care) account."
Catastrophic illnesses and disabilities would be covered by an umbrella fund paid by a small percentage of everyone's gross income, he added.
Have Your Say
The ultimate goal is to provide higher quality health care at lower cost, and the way to accomplish that is to actually improve the cost of the underlying care, rather than insurance, HealthMarkets' Stahl said.
Anybody can participate in OurCare by going to www.ourcarebill.org and taking a survey about their health care needs and opinions.
"What do they want their own bill to look like? They choose their individual mandates, premium subsidy, Medicaid expansion or how their care is delivered," Stahl said. "At the end of the day, you have created your own bill."
OurCare would provide some of the basic benefits and coverage:
• Dependents should be covered under their parents' plan until age 26.
• Overseas drug providers should be allowed to enter a free market.
• Government should continue to require insurance companies to charge women the same as men.
• All health insurance plans should include essential benefits such as prescription drugs; pediatric services; pregnancy, maternity and newborn care; transportation to the emergency room; hospitalization; preventative care; mental health and addiction services; laboratory; and rehabilitative services.