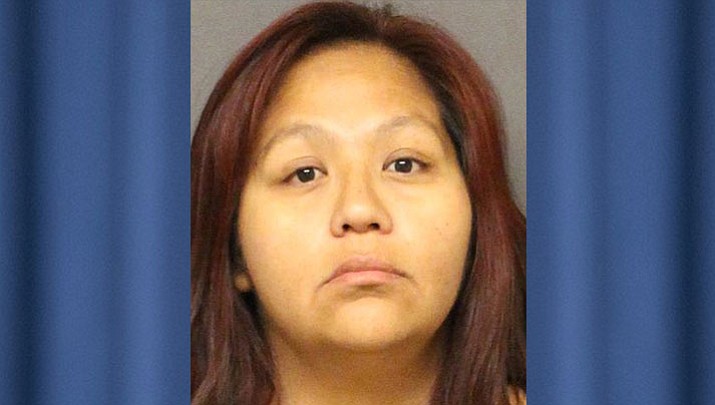 Originally Published: March 23, 2017 5:58 a.m.
KINGMAN – Someone started their party a bit early this weekend.
Mohave County Sheriff's deputies arrested Alicia Verlene Mahone, 37, of Kingman, Saturday morning for aggravated DUI – suspended driver's license, a felony, and driving with a suspended license, a misdemeanor.

According to sheriff's spokeswoman Trish Carter, at 10:21 a.m., deputies noticed a vehicle traveling 50 mph in a posted 35 mph zone and stopped the vehicle at the intersection of Van Nuys Road and Northern Avenue. Deputies talked to Mahone, the driver, and had her exit the vehicle. As she did, deputies noticed that she was holding onto the vehicle for balance, and she reportedly admitted to having a couple beers.
A records check showed Mahone to have a suspended driver's license. Deputies performed field sobriety tests on her. She was taken into custody and transported to the Mohave County jail where she reportedly refused to submit to a breath analysis.

Deputies contacted inmate Mahone at the Mohave County jail Sunday morning after receiving blood alcohol results from a traffic stop on Jan. 29 in the 4100 block of Stockton Hill Road. DPS lab results showed her to have a blood alcohol concentration of nearly 0.37 percent. She was additionally charged with DUI, extreme DUI with a blood alcohol concentration over 0.20 percent, misdemeanors, and aggravated DUI – suspended driver's license, a felony.
More like this story