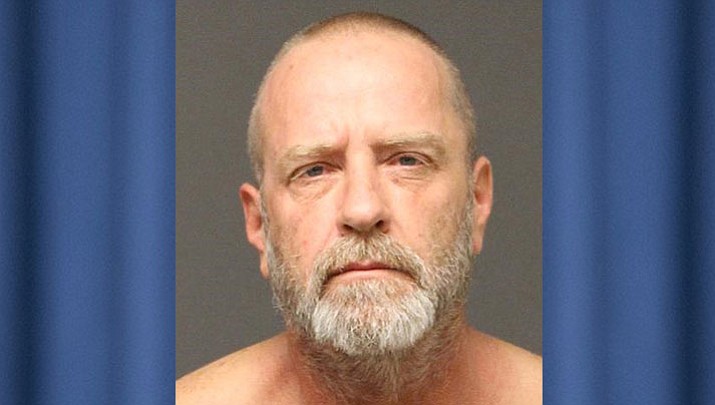 Originally Published: March 26, 2017 5:57 a.m.
GOLDEN VALLEY – An alleged St. Patrick's Day drinking binge landed a frying pan-wielding man in jail.
Mohave County Sheriff's deputies arrested Travis Roland Burnside, 49, of Golden Valley, on four counts of aggravated domestic violence, felonies.

According to sheriff's spokeswoman Trish Carter, deputies responded to a domestic violence incident at home in the 500 block of Bacobi Road at about 10:40 p.m. Dispatchers advised deputies that Burnside was intoxicated and causing a disturbance. Deputies arrived to hear a man and woman yelling inside the home. They entered the house and saw Burnside rearing up to chase the woman with a frying pan. His cut his effort short when he realized a deputy was standing in the hallway. Burnside was ordered to drop the frying pan and was taken into custody without incident.

Deputies talked to a 49-year-old woman who said Burnside, her husband, had been allegedly drinking all day and started arguing about anything and everything with everyone at the home. She also said Burnside continued yelling at everyone and reportedly said that if he had a gun he would shoot her in the head. The deputies' arrival only infuriated Burnside as he reportedly said everyone was against him and he was going to kill everyone in the house.
Deputies talked to three witnesses who all confirmed the woman's statements. The woman told deputies that Burnside damaged the front door and a window screen.
A computer check showed Burnside to have a history of domestic violence arrests.