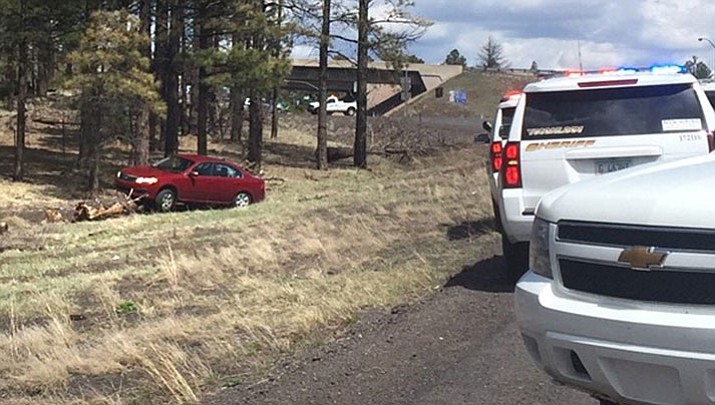 Originally Published: March 27, 2017 5:56 p.m.
Updated as of Monday, March 27, 2017 6:01 PM
Update: The suspect has been captured.
WILLIAMS (AP) – A wildlife park in northern Arizona is on lockdown as Yavapai County Sheriff's deputies search for a suspect who allegedly fired shots at law enforcement who were chasing him.
Authorities say John Freeman has a warrant for his arrest out of Kingman and should be considered armed and dangerous. A sheriff's deputy tried to stop Freeman's vehicle for a traffic violation on Interstate 40 near Ask Fork around 10:45 a.m. Monday.
The vehicle kept going and a man who was thrown from the car has been detained.
Authorities say a high-speed chase ensued until the suspect's vehicle became disabled and crashed into a culvert near the Bearizona Wildlife Park.
They say Freeman exited the car and fired at least one shot at the deputy before disappearing into the forest.