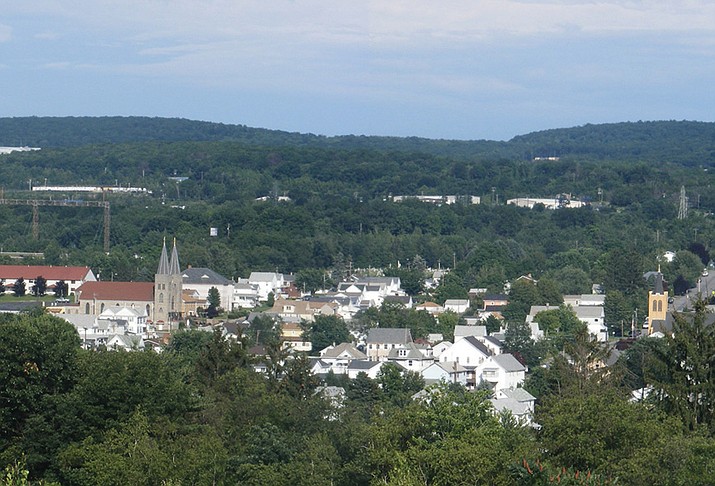 Originally Published: March 28, 2017 5:55 a.m.
Four-legged fugitives take free rein on a California highway
WALNUT CREEK, Calif. (AP) – That mustang in the rearview mirror turned out to be a real horse running on a Northern California highway – followed by a mule.
Commuters east of San Francisco on Monday were stunned to see a white horse and a brown mule running across Interstate 680.
The pair adhered to the vehicle code and used an on-ramp to enter the highway.
Authorities shut down lanes shortly before 7:30 a.m. as motorists shot cellphone video and officers rounded up the four-legged fugitives.
Burdo says the horse, a gelding named Striker, appears to have led the breakout. He says Hank the mule is more of a follower.
101-year-old resident attends borough's centennial party
DUPONT, Pa. (AP) – A 101-year-old woman was on hand to celebrate the centennial of the Pennsylvania borough where she has always lived.
Margaret Milewski lived in what's now Dupont – about 10 miles southwest of Scranton – since before it was officially incorporated. She received a key to the borough at Saturday's celebration at the local Veterans of Foreign Wars post.
Milewski says, "I guess they had to honor somebody, and they figured they couldn't find anybody older."
Bob Price, of the Dupont Progress Committee says it was amazing to find someone who has live in the borough for its entire history. Its population is about 2,700.
Milewski says, "When you're in the town and you're here all your life, there's a change ... You don't know your neighbors anymore."
Idaho woman says she crashed because she saw a sasquatch
MOSCOW, Idaho (AP) – A northern Idaho woman told police she crashed into a deer because she was distracted by a sasquatch in her rearview mirror.
The Moscow-Pullman Daily News reports that the 50-year-old Tensed woman was driving south on U.S. Highway 95 on Wednesday when she struck a deer near Potlatch.
The woman told Benewah County Sheriff's officials that she saw a sasquatch chasing a deer on the side of the road while driving. She says she checked one of her mirrors to get a second look at the beast and when she looked up, the deer ran in front of her.
Sheriff's officials marked the incident as a vehicle versus deer collision but did not report any evidence of Bigfoot.
Teens wearing leggings barred from United flight
DENVER (AP) – Two teenage girls were barred by a gate agent from boarding a United Airlines flight from Denver to Minneapolis on Sunday because they were wearing leggings, according to a spokesman for the airline.
The girls, whose ages were not specified, were not allowed onto the morning flight because they were traveling under an employee travel pass that includes a dress code, United spokesman Jonathan Guerin said.
The dress code bars pass travelers from wearing spandex or Lycra pants such as leggings. The teenagers agreed to change their clothing and take a later flight, Guerin said.