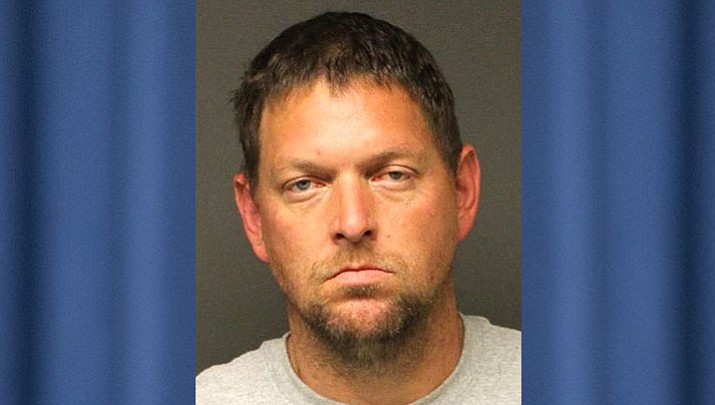 Originally Published: March 29, 2017 5:57 a.m.
KINGMAN – The drug busts keep coming.

According to Kingman Police Deputy Chief Rusty Cooper, KPD officers arrested Sean Austin Goers, 40 of Kingman, Monday on felony charges of possession of stolen property, possession of dangerous drugs, possession of dangerous drugs for sale and possession of drug paraphernalia.
Goers was arrested after a search warrant was served at his home in the 4000 block of Van Nuys Road by the Mohave Area General Narcotics Enforcement Team (MAGNET). Goers was not at the house when the search warrant was served but was later located in the 4000 block of Stockton Hill Road driving a white 2008 Ford pickup truck. Police learned that the truck had been reported stolen to the Mohave County Sheriff's Office.

Goers was allegedly found to be in possession of a significant amount of methamphetamine and assorted drug paraphernalia. He was arrested and booked into the Mohave County jail. The investigation is ongoing.