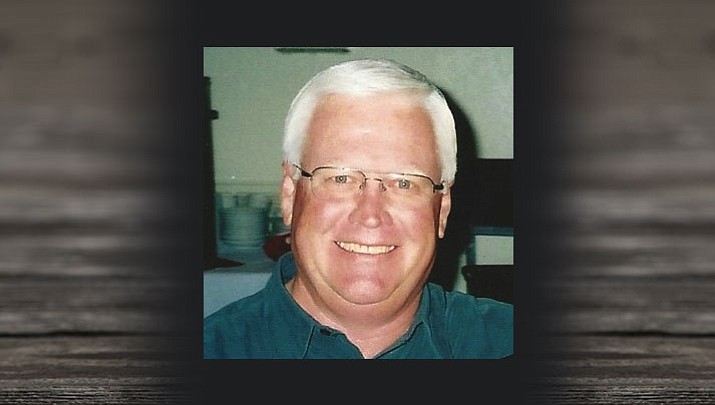 Originally Published: March 29, 2017 6 a.m.
Dr. Dennis Dale Gustafson, 69, of Kingman, Arizona, passed away on March 22, 2017 at home.
Dennis was born in Alta, Iowa to Ernest and Mildred Gustafson on April 26, 1947. He married Debi Downs on August 26, 1967 in Rock Island, Illinois. He graduated from Palmer College of Chiropractic in 1969.

Dennis and Debi moved to Lake Havasu, Arizona in 1969 where he began his chiropractic career. In 1972 they moved to Kingman, Arizona with an opportunity to own a private practice, Kingman Chiropractic Clinic. He retired in 2001.
He was very involved in his community. One of his proudest achievements was being a board member with Kingman Regional Medical Center for 28 years. He was an active Elk with the local BPOE Chapter 468. Dennis served as a councilman for the City of Kingman and was a Rotarian for many years.
Dennis enjoyed many things in his life. He loved to golf. He also enjoyed bowling, fishing and hunting. He greatly enjoyed his motorhome trips and summers in Williams, Arizona with friends and family.
Dennis is preceded in death by his parents, Ernest and Mildred Gustafson, and his brother Roger Gustafson.

Dennis is survived by his loving wife Debi Downs Gustafson; daughter and son-in-law Mindy and Keith Walker; son and daughter-in-law Ryan and Laura Gustafson; brother Thomas Gustafson (Kathi); grandchildren; Allison Walker, Morgan Walker, Maddi Walker, Linnea Gustafson and Rylan Gustafson, and last but not least, Bailey, the loving Chihuahua.
A Celebration of Life will be held Saturday, April 15, 2017 from 1-4 pm at The Kingman Elks Lodge located at 900 Gates Avenue, Kingman AZ.
In lieu of flowers the family requests donations be made to the Kingman Elks 468 Scholarship Fund in memory of Dennis.