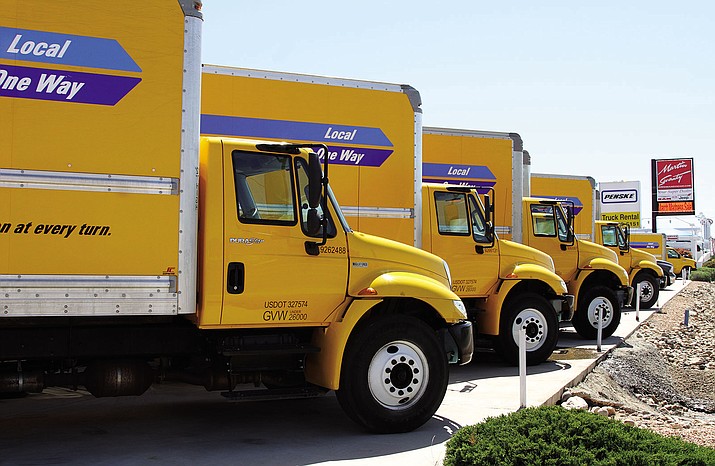 Photo by JC Amberlyn.

Originally Published: March 30, 2017 6 a.m.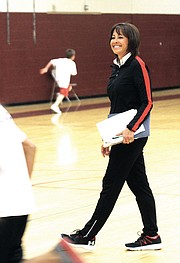 Kingman attracts a lot of visitors from out of state and some like it so much they relocate here.
What is the attraction? Is it the beautiful 360-degree panoramic views of undeveloped land, a chance to escape the trappings of more densely populated areas, the small town charm, housing affordability, the mild weather or the attraction of living on the edge of development?
"We have a lot of people come through who have said they visited here and are now looking to come back and relocate here," said Josh Noble, tourism director for the city of Kingman.
People like the city's weather, "small town charm, and the closeness to metropolitan areas" like Las Vegas, Noble said. They like the area's accessibility to water sports such as fishing and boating.
Some people come from the Phoenix area to get away from the sprawl.
"You don't have big-city people coming to Kingman. You have people who are looking for a slower pace," he said.
The Powerhouse Visitor Center conducted a survey over the past 10 months with 537 participants. And 37 percent said they were interested in the hiking trails, Noble said.
The open spaces are "rejuvenating" and "a big part of what Arizona does," he said.
Ken Matthews, customer service representative for the visitor center, gives relocation packets to people interested in moving to Kingman.
A number of people are from big cities and want to get out of the traffic, said Matthews, who moved to Kingman from the Los Angeles area.
"I picked Kingman because I'm a train nut," he said. "Kingman is not too big, not too small."
Heather Shaw-Burton said she and her husband, Don, moved to Kingman from Indianapolis. They visited Sedona on spring break three years ago and liked Arizona.
"We just love the desert and the (Kingman) area," Shaw-Burton said.
"Kingman is 5½ hours from San Diego, 3½ hours from Phoenix and 1½ hours from Las Vegas," she said.
"We thought it was the perfect spot," she said. "We laugh that it is in the middle of nowhere, but in the middle of everywhere.
"The sculpture of the mountains is absolutely beautiful," she added.
Burton said the weather had everything to do with her move from Indiana, that she was "done with winter."
Lucy Herring, physical education teacher at Kingman Middle School, said she moved to Kingman two years ago from Greeley, Colorado.
She came for the warm weather, opportunity to go boating, proximity to Las Vegas and the Hualapai Mountains.
She lives in the Valle Vista golf course community, where there are no street lights or light pollution.
Also, the cost of housing and property taxes are "much more attractive" in Kingman than in Greeley, she said.
Kenneth Wheeler, who teaches technology at Kingman Middle School, moved to Kingman five years ago from Taft, California.
"I got to the point where I didn't understand California and its politics," he said.
Taft is a small town like Kingman and "it (Kingman) just seems like home to me," he said.
"My parents moved out here and they just think it is heaven – its wide open spaces, its weather," he said.