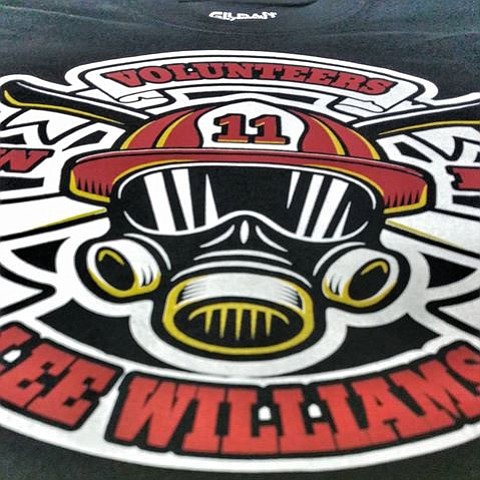 Originally Published: March 30, 2017 6 a.m.
LAKE HAVASU CITY – Lee Williams High School's girls track team placed first at the Havasu Rotary Invitational last Saturday, and the boys took second behind host Lake Havasu in the 11-team field.
Highlights from the invitational meet include Sienna Cobanovich, who won the 100-meter dash in 14.05 seconds.
She also cleared a personal best of 5 feet in the high jump for second place and an automatic qualification for state finals. She's in a fourth-place tie for Division III girls.
Haily Puaa also high-jumped a personal best of 4 feet, 10 inches, and placed second in the triple jump at 29 feet, 1 inch.
Sadie Snay threw the discus 94 feet, 8 inches and is sitting in the No. 8 spot in the state.
Darleen Bland was fifth and Sadie Serrano was eighth in the 100 meters.
Bland ran 1:04.67 in the 400 meters, a provisional mark for state, and earned a second-place medal.
Alize Hecker turned a time of 2:50.68 in the 800 meters for fifth place, and 6:15.63 in the 1600 meters, also good for fifth.
Alondra Correa ran 13:50 in the 3200 meters for third place.
Lilly Rapp won the 100-meter hurdles in 18.19 seconds, and freshman Bryce Shuffler ran 18.83 for second. Shuffler also ran 54.07 seconds in the 300-meter hurdles.
The girls 4x100 relay team of Cobanovich, Rapp, Alexis Hecker and Bland took first with a time of 54.03 seconds.
The 4x400 relay team of Hecker, Sadie Serrano, Alize Hecker and Bland finished second with provisional mark of 4:35.72. The team of Correa, Kelly Koebel, Alize Hecker and Melisa Davis won the 4x800 with a time of 1:19.21, also a provisional mark for state.
For the boys, Diego Narvarte jumped a personal best of 6 feet, 2 inches in the high jump, which is an automatic qualifying mark for state and puts him in sixth place.
Drew Cardiff also cleared 6 feet for a personal record and automatic state qualifying mark. He's tied for ninth in D-III.
Justin Sturgill placed second in the 200 meters in 23.97 seconds, and freshman Donnie Simms was seventh.
Cardiff also finished third in the 800 meters with a time of 2:19.47.
Zach Moyd finished second in the 1600 meters in 4:47.83.
Enzo Marino was second in the 110 hurdles in 16.84, a season record and now sits at 14th place in D-III.
Zack Tempert ran 43.67 for third in the 300 hurdles, a personal record and good for 10th place in D-III.
Kael Juelfs threw 42 feet, 1 inch in the shot put for first place, and was sixth in the 300 hurdles.
Edmond Ashton placed second in the discus with a personal record and automatic qualifying throw of 130 feet, 8 inches.
"I am very happy with how both teams did on Saturday," Lee Williams coach Joan Abraham said. "We saw many season and personal records. They are working really hard at practice and it is paying off. We hope to need a bus to take us to state this year."