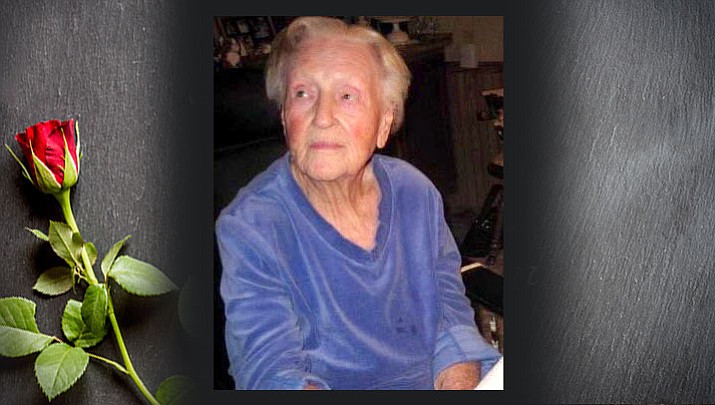 Originally Published: March 31, 2017 6 a.m.
Betty Jo Schneider, was born December 13, 1920 in Canyon, Texas, and passed away February 9, 2017 in Reno, Nevada. She was a resident of Kingman for 32 years.
She is survived by three children, seven grandchildren, seven great-grandchildren, and many friends.
Services will be held at First Southern Baptist Church at 3120 Hualapai Mountain Rd. Kingman, AZ on April 1, 2017 at 2 pm for all those who knew her.