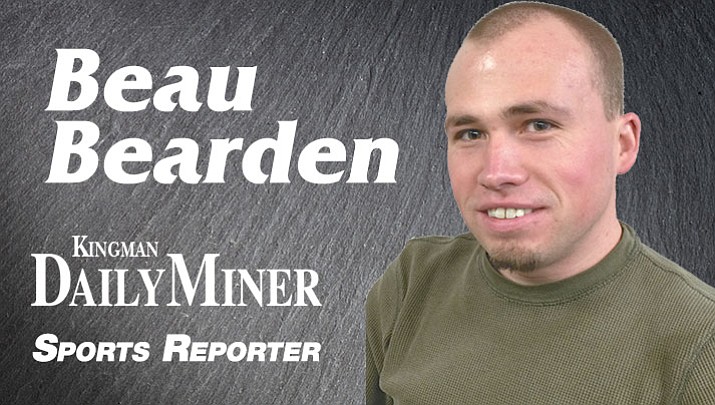 Originally Published: May 8, 2017 6 a.m.
As a sports reporter, it's difficult not to notice the large amount of layoffs at ESPN. Numerous hard working reporters were let go by a company where they thought they had job security.
While I understand ESPN needed to make cuts, it went about it all the wrong way. Fans turn to the outlet to get their sports news, and how is that still possible if they let go the very individuals that provide that information?
The answer to that question is not easily answered due to the changing landscape of the journalism industry. Reporters are expected to do more than just cover a beat. They have to not only do that, but also take photos and design pages.
I can attest to that, as I do all three at the Daily Miner. It is good experience though, and obviously job security. Nevertheless, it makes me wonder how secure journalism jobs are in the coming years.
As newspapers make the shift from print to online, there's no telling who could be laid off at any given time. With that said, reporters of the future have to make sure they can do more than just write.
I recall being taught a wide variety of information during my time at San Diego State University, which I didn't think I would ever need in the future.
I was a naïve college student, and now I look back on those times and wish I would have given more effort. Not to say I didn't learn a lot in the journalism major, but I know now that I could be that much better.
So to all the prospective sports writers out there, make sure you do your best to learn everything you can as you pursue a career in sports. There's no telling where the industry will be once you graduate high school and college, but one thing is for sure – expect to be multidimensional.
That idea was far from my mind when I graduated college, as all I really focused on was improving my writing. I've come a long way since then as I can now actually operate a camera. If you asked me to take a photo right out of college, it definitely wouldn't have made the paper.
Now I can proudly say I take decent sports photos to go along with my articles.
However, one area that I've never delved into is newswriting. I've always stayed away from anything that wasn't sports related.
That won't be the case for long though, as you'll soon see some news articles from this sports reporter. This is just more proof of my aforementioned words of advice. While I take pride in being the "sports reporter" at the Daily Miner, I know that isn't my only role.
As a journalist, I must strive to do as much as I can to help the newspaper that employs me. That is the only way to ensure my future success in an industry that is fighting a continuous battle to survive.