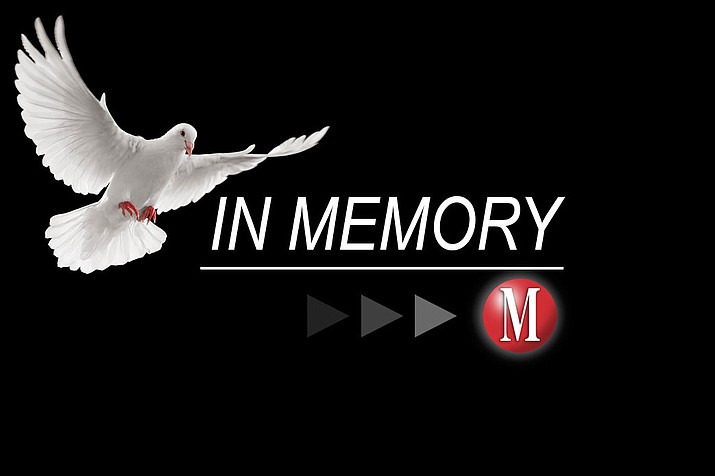 Originally Published: May 11, 2017 5:59 a.m.
Louis Salvatore Albano was born on March 17, 1924, in Concord, Massachusetts to Cosmo and Elena Albano. He passed away March 28, 2017 in Kingman, Arizona.
Louis lived in Massachusetts until 1953, when he moved to California. He then moved to Kingman in 1993 where he spent the rest of his life.
He was a business owner that owned landscaping businesses and restaurants. He also served in the Army and fought in World War II.
He is survived by daughters; Eleanor Albano of Florida, Donna Braico of California, Carol Ann Kreft of Kingman, Arizona, sisters; Ro Macdonald of Somerville, Massachusetts, Connie Tringale, Ann Masi, and brother, Sal Albano, all of Plymouth, Massachusetts, 13 grandchildren and 20 great-grandchildren.

A graveside service will be on May 12, 2017, at Mountain View Cemetery, 1301 Stockton Hill Road in Kingman, Arizona. It will take place at 10 a.m.

Eternal rest grant unto them, O Lord, and let perpetual light shine upon them. May they rest in peace. Amen.
(Stick with me kid; I'll have you on Broadway.)