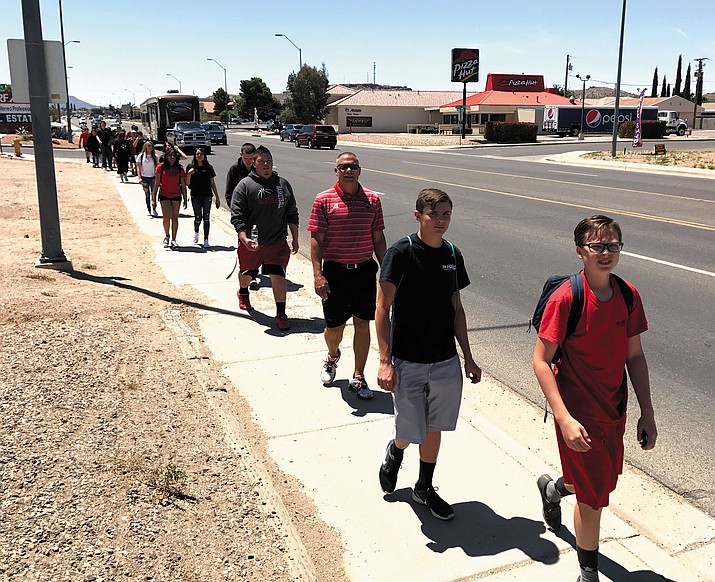 Photo by Aaron Ricca.
Originally Published: May 14, 2017 5:59 a.m.
Talk about a field trip.
Motorists and residents may have seen a group of 30 Lee Williams High School students walking along Andy Devine Avenue, Stockton Hill Road and zig-zagging through the neighborhoods Thursday morning.
Lee Williams High School teacher Eugene Kramer (third from right) and his medical occupation class started their foot trek at the Martin Swanty auto dealership earlier in the day, then made their way to Wright Veterinary Services, Cerbat Chiropractic and ultimately Kingman Regional Medical Center for a day of learning about the different medical occupations and fields.