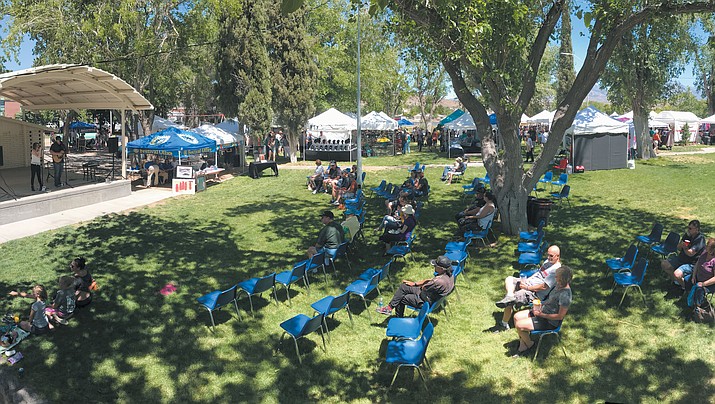 Photo by Aaron Ricca.
Originally Published: May 15, 2017 5:55 a.m.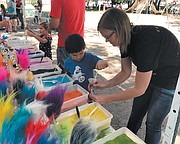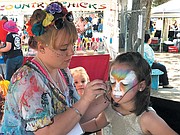 Saturday was jammin' and the fun was slammin'. Kingman's aquifers might be running low, but the activity reservoir was fully stocked. The biggest event was the 39th Annual Festival of the Arts at Metcalf Park that drew hundreds, if not thousands, of people throughout the day. There was plenty of arts, crafts, food, drink and music to please everyone. The park's abundance of trees provided plenty of shelter and shade and the grass a blanket of nature's carpet to kick off the shoes and take a nap. Shown above is a panorama of the festivities Metcalf Park. At middle right, Autumn Jarquin helps her son, Bentley, create a sand bird at the Country Chicks sand art booth, and shown bottom, Nudge Pudge Facepainter Courtney Kroenke makes use of 6-year-old Cassidie Curry as a canvas.