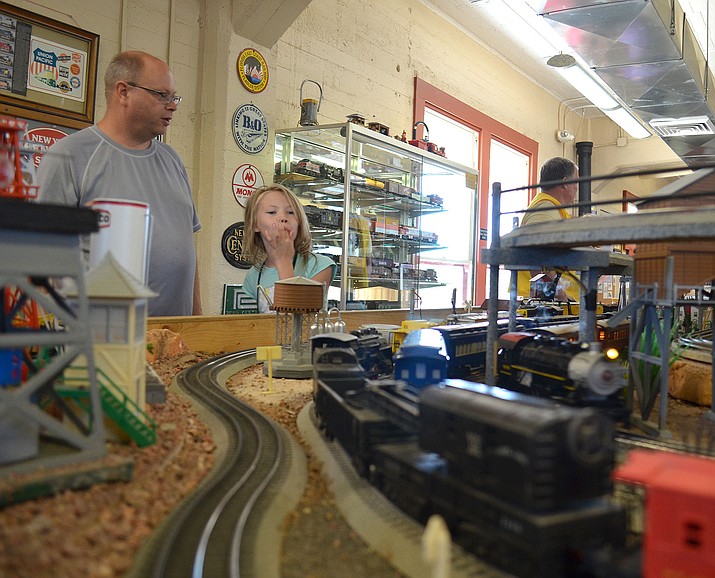 Photo by Aaron Ricca.

Originally Published: May 15, 2017 5:55 a.m.
Ed Hall and his daughter, Krista, from Tampa, Florida, check out the assortment of model trains at the Kingman Railroad Museum during National Train Day Saturday. The museum was open to the public for free, allowing families to visit Kingman's railroad history.