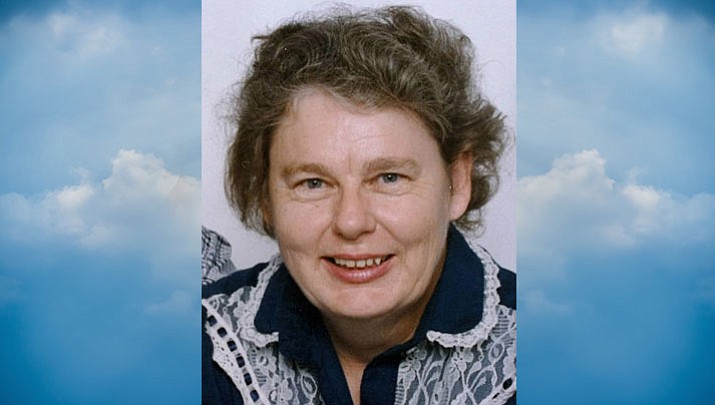 Originally Published: May 16, 2017 5:55 a.m.
Beverly Trueblood, born in Detroit to Wayburn and Sophie Little, passed away on May 8, 2017, after an eight year battle with breast cancer.
Beverly and her family moved to Phoenix upon her graduation from high school at the age of 17, where she met her first husband, Ray Goreham. Together they raised two children; Guy Goreham and Reena Zeller, and numerous foster-children.

She lived in New River for over 25 years where she kept horses and numerous animals.
After losing her first husband, she met and married Keith Trueblood in 1994, gaining six step-children, and together they shared 16 grandchildren and 17 great-grandchildren.
She enjoyed a very active life, including time spent as an active member of the Jaydettes for the Phoenix Rodeo.
We will miss her dearly and wish to thank all the fine people at KRMC Hospice who ensured her final days were as comfortable as possible along with all of the many friends that she made over the years.

Services will be held at St. John's Methodist Church, on at 2 p.m. May 19, 2017.
In lieu of flowers, make a donation to KRMC Hospice or St. John's Methodist Church under her name.
Arrangements were placed under the care of Lietz-Fraze Funeral Home and Crematory. Thoughts and condolences may be submitted to the family at www.lietz-frazefuneralhome.com To send a FREE Card to the family go to www.sendoutcards.com/lietzfraze.