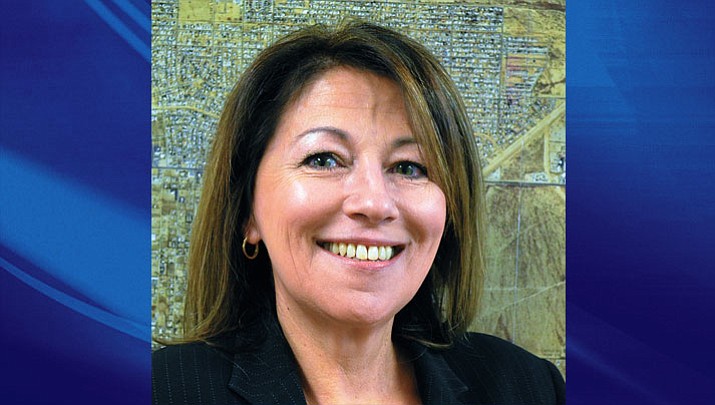 Originally Published: May 22, 2017 5:55 a.m.
KINGMAN – Tuesday's meeting of the City of Kingman Common Council brought details on two items that could affect the future economic status of the city. The City Council received presentations on marketing efforts made by Ignite Brand Marketing, and a funding request for a digital message board.
With approval of the company's fourth and final quarterly payment made, Mayor Monica Gates requested an update as to the progress made by Ignite Brand Marketing. A presentation was made by Liza Noland that centered on the company's achievements and work on the marketing campaign created for Kingman, including kingmancircle.com. Noland's presentation included statistics such as over 55,000 website views from February to April of this year, the website reaching at least 10 different countries, and the website's Facebook advertising reaching 1.7 million people.
Noland then went on to update the City Council as to the company's plans for the future in which they will not be requesting another contract after the final quarter.
"We don't intend to ask for renewal of the contract for Kingman Circle. These were funds allocated to us, but as Ignite Brand Marketing, there really was no profitability in that for us," Noland said. "This was something we were willing to do, and did, so that is something that is very difficult to maintain."
Noland also assured that although marketing efforts will cease at the end of the quarter, the kingmancircle.com website, as well as the app, will continue to be maintained.
"It gives the council an opportunity to maybe look at future goals," Mayor Gates said of the end of the contract.
However, in response to Councilwoman Jamie Scott Stehly's question on whether or not Ignite Brand Marketing would be interested in continuing the marketing efforts after this quarter if asked to, Noland said "absolutely."
Another topic that was discussed at Tuesday's meeting involved the request of funding for a digital message board.
"We are going to use it for all kinds of things, whatever is going on," said Bill Wales, president of the board of directors for the Mohave County Historical Society. "Chilling on Beale, the parades coming up, those kinds of things. So we'll be using it for city events, plus our own stuff will be on there, too."
The historical society requested $17,000 in funding for a digital LED message board to be placed at the Mohave Museum of History and Art, located at 400 W. Beale St.
The board would allow the city a means of advertising upcoming events, and any other information deemed important for locals or tourists to know.
The Historical Society has already pledged $15,000 as well as any maintenance costs required for the message board.
The City Council agreed with a 7-0 vote to help fund the board and that it would aid advertising efforts for downtown Kingman.
"What a great idea," Mayor Gates said.