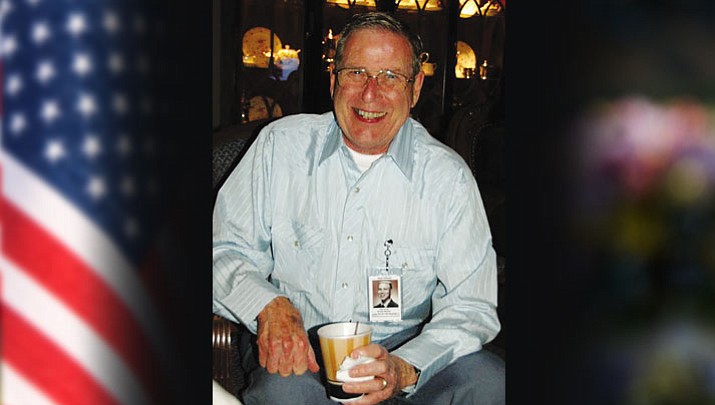 Originally Published: May 24, 2017 5:58 a.m.
Wayne R. Patterson passed away peacefully on May 17, 2017, at the age of 74.
He was born in Torrington, Connecticut on January 28, 1943.
Wayne attended the University of Arizona for almost 3 1/2 years planning to become an educator like his mother. He honorably served in the United States Air Force for four years where he was a photo interpreter and attained the rank of staff sergeant. Wayne's major assignment was in Panama.
In his early years Wayne was an exceptional violin player and a lifelong lover of music. He was a lifetime member of the NRA and a staunch conservative Republican.
Wayne lived in Kingman for nearly 40 years. His main career was as a long haul truck driver, primarily for Werner trucking company.
Some of his most fond memories are of being a "trucker buddy" with both his daughter's class in Georgia and a local elementary school.
Wayne is survived by his wife, Barbara, brother, Bob of Socrates, New York, daughters, Tammy Whitworth (David), Chris Stone, Heather Lynch (John) all of the Atlanta, Georgia area, stepdaughter, Diane Smith (Charlie), stepson, Steve Chambers of Phoenix, and grandchildren; Laura Ann, Katie, Michael, Sarah, Josh, Gigi, Scout, Lindley & Shane.
A memorial service will be held at 1 p.m. Saturday May 27, 2017, at Desert View Funeral Chapel, 2215 Northern Ave., Kingman, Arizona with interment in the National Veterans Memorial Cemetery in Phoenix, Arizona at a later time this summer.