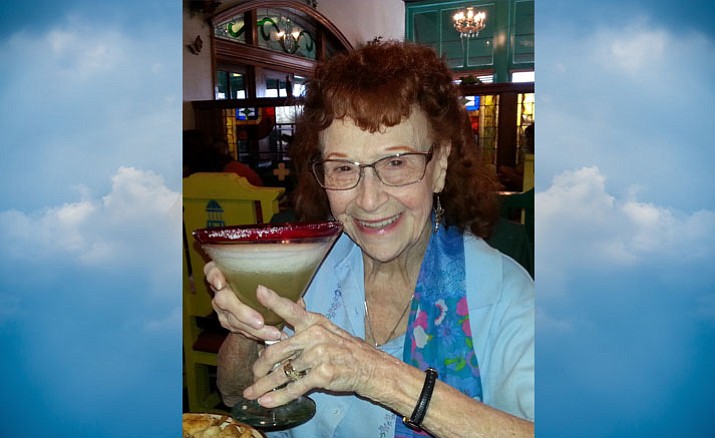 Originally Published: November 1, 2017 6 a.m.
Tinkey Burrowbridge, 89, of Kingman passed away peacefully on October 25, 2017, at Kingman Regional Medical Center.
Tinkey was surrounded by her stepdaughter, stepson, daughter-in-law and son-in-law.
She is survived by her husband of 18 years ,Bob Burrowbridge, son Garey Meron (Julie), stepdaughter Christie Mills (John), stepson Ronnie Burrowbridge (Lou), 10 grandchildren and 15 great-grandchildren.
Tinkey was an avid bowler and was on several bowling leagues at Cerbat Lanes. She also enjoyed spending time with her friends and family. Anyone who knew her will remember her smile and her red hair. She will be greatly missed, may God bless her.