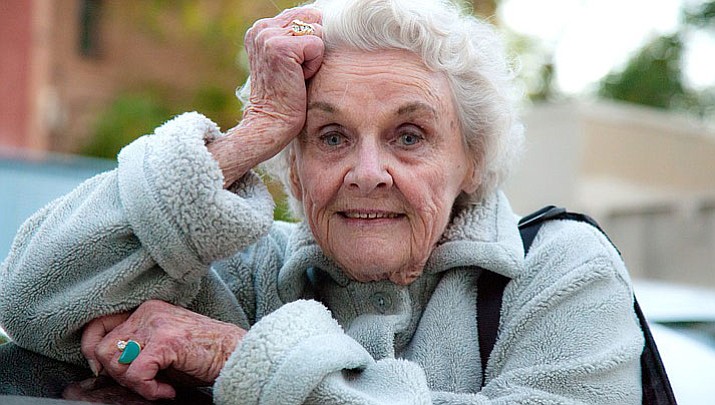 Originally Published: November 3, 2017 5:59 a.m.
Widely recognized as "one of the Southwest's most outspoken and beloved environmental activists and authors" Arizona icon Katie Lee has died at the age of 98 at her home in Jerome.
Lee passed away peacefully in her sleep Nov. 1, explained close friend Kathleen Williamson.
There will be a "life celebration" for the famous Jerome resident, Williamson said, but no specific plans at this time.
The news quickly spread through the small community Wednesday.
Richard Martin, who owns Jerome Gulch Radio, was a long-time friend of Lee's and said he talked to her two days ago.
"She sounded great," Martin said. "We had a great relationship. I was a kid from the West. She was kid from the West."
Martin said he met Lee when he was renovating her Jerome house and she asked him to scan some of her Grand Canyon slides that she took on the Colorado River before the Glen Canyon Dam was built between 1956 and 1966. Martin said these included old photos of the canyon, wooden boats and such.
Martin said Lee refused to raft in the Grand Canyon after the dam was built. She called it a "sewer, a septic tank," Martin said.