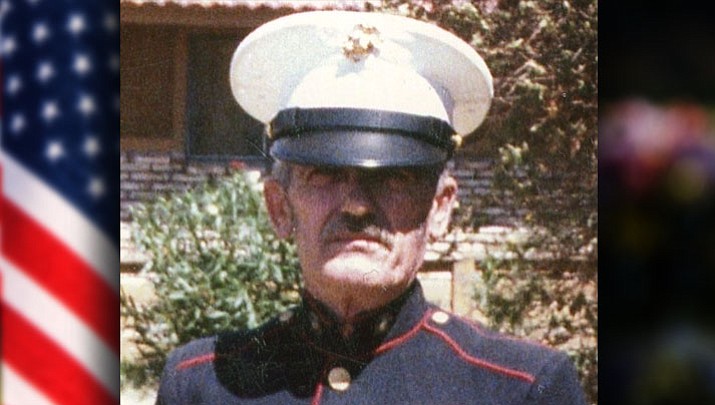 Originally Published: November 5, 2017 6 a.m.
William T. "Bill" Elliott, age 87, formerly of Kingman, Arizona, went home to be with the Lord Tuesday, October 31, 2017.
Bill was born in Louisville, Kentucky on March 18, 1930 to the late Benjamin Forst and Teresa Ann Elliott.
He served in the U.S. Marine Corps and then went on to graduate from the University of Dayton.
Bill resided in Kingman, Arizona as an employee of ABF. He attended St. Mary's Catholic Church in Kingman, Arizona. Bill was a member of the Knights of Columbus, Council 4022, Assembly 3056.
He was preceded in death by his sister, Patricia Elliott Hoeck, and niece, Mary Lou Seewer.
Bill is survived by his children, Susan (Michael) Berger, Mary (Philip) Shay, Carol (David) Simmons, Jill Lamantia, Dorothy (Tim) Crafton, Forst (Gine) Elliott, and Matt (Jen) Elliott; 25 grandchildren; 24 great-grandchildren; one great-great-granddaughter; and many other relatives and friends.
The family would like to thank the staff at St. Leonard and Ohio's Hospice of Dayton for their loving care.
The family will receive friends on Monday, November 6, 2017, from 11 a.m. to noon at St. Albert the Great (3033 Far Hills Ave, Kettering, Ohio 45429). A Mass of Christian Burial will follow at noon.Military honors will be rendered immediately after. In lieu of flowers, donations may be made in Bill's memory to Alcoholics Anonymous, which Bill was a lifetime member (General Service Office, Box 459 Grand Central Station, New York, NY 10163), or to Honor Flight Dayton, Inc., (Attn: Al Bailey 200 Canary Ct, Enon, OH 45323), who help transport Veterans to Washington, D.C. to visit their memorials. Bill was given the opportunity to go on a Honor Flight in April of this year.
To send a special message, please visit www.NewcomerDayton.com.