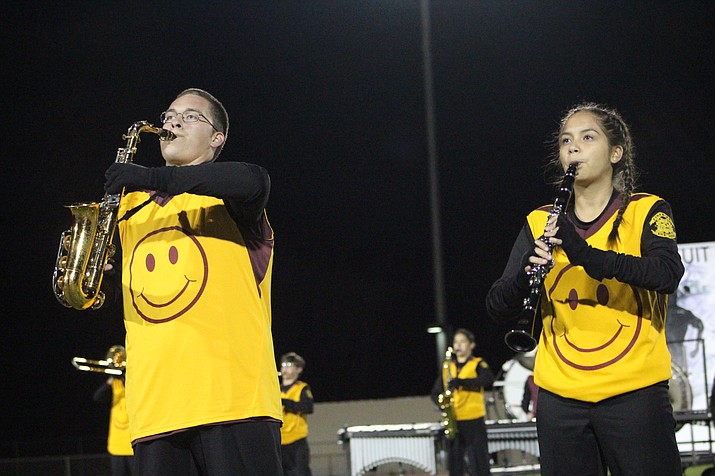 Photo by Claire Whitley.
Originally Published: November 6, 2017 10:06 a.m.
KINGMAN – After their performance at the State Marching Festival Saturday in Chandler, Kingman High School Marching band ranked in the top eight bands in Arizona. This means they are headed on to the state championships.
"Our kids showed their resiliency by keeping their composure despite the wind blowing over our backdrops and almost hitting the students and the electronics not working at the beginning," said Michael Schreiber, KHS band director. "I've seen bands fall apart for way less than that, but our kids didn't miss a beat and carried on to a solid performance. We have amazing kids here that represented Kingman and KUSD proudly."
The championships will be held Nov. 18 at the Arizona State University Sun Devil Stadium. KHS will be performing their set "Pursuit of Happiness" at 9 a.m.