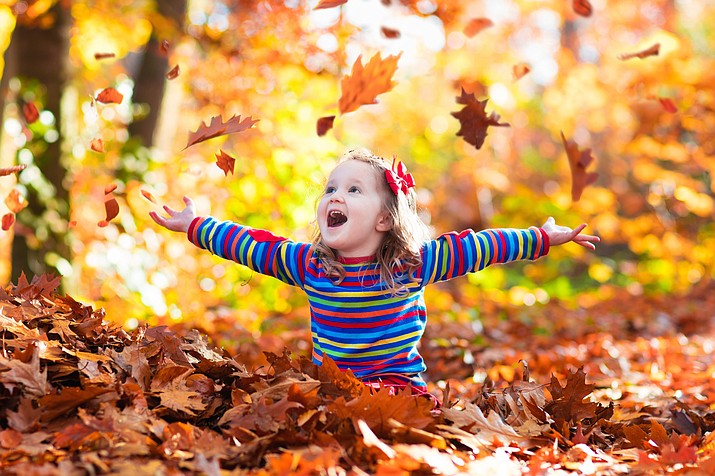 Originally Published: November 7, 2017 6 a.m.
Get outside while the weather is dry and crisp and a few trees are still in their glory of red, yellow and orange leaves. As the days shorten and the sales pitches for holiday specials increase, plan on getting out and about over the next few weeks.
Following are a few ideas on how to spend the last of your fall days and evenings before the chill of winter hits.
1) Photograph your favorite autumn tree and mark the spot where you stand or place your tripod. Take three more photos throughout the year, print, frame and hang on your wall.
2) If all your leaves are now on the ground, take a rake to them. Add a youngster – or a dog –and create memories.
3) Challenge yourself to walk every street in your neighborhood/town/city. Highlight as you go on a map – they are included free in phone books.
4) Honor those who have passed away, and do a favor for those who come after, by putting your photographs in order.
5) Begin your memoir by choosing one of those photographs and writing about the people or places.
6) While collecting stray photos from odd places, might as well organize the attic, or garage.
7) Clean out the gutters, sweep your chimney, weather strip the doors.
8) Start a quilt, afghan, woodworking project. Take an art class, music class, build a barn – well, maybe a bird house.
9) Drive for 30 miles in any direction, get out of the car and go for a walk.
10) Stop at a ball park and cheer on members of both teams at a kids' soccer game.
When the weather turns cold
11) Visit the library. Start or join a book club.
12) Adopt and housetrain a rescue puppy or kitten. Or provide a home to a senior pet.
13) Bake and deliver an extra batch of cookies to those who work at the detention center, hospital, assisted living facilities, schools.
14) Teach someone younger than 16 how to play cards – Rummy, War, Crazy Eights, Go Fish, Hearts, Poker – if you remember how, that is. Otherwise, find someone older than 60 and learn something new.
15) It's a little early, but you could start on your family end-of-the-year newsletter or holiday cards.