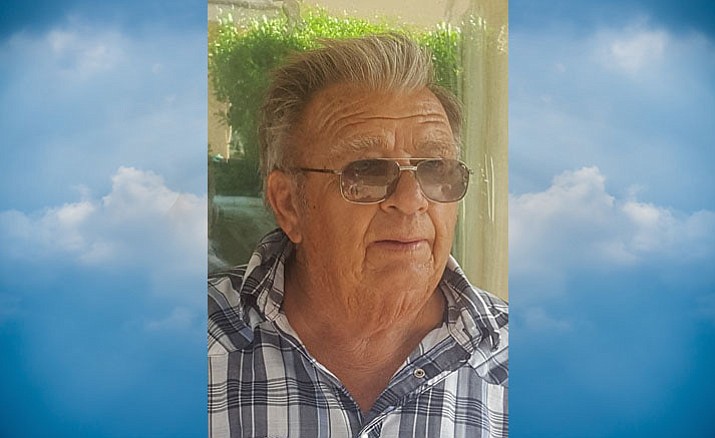 Originally Published: November 7, 2017 6 a.m.
Bill, age 86, left this earth surrounded by his family on Oct. 17, 2017 in Kingman Arizona where he had lived the last 15 years after being a long time resident of the Victor Valley in California
He is survived by his last true love, Mary Terry, His sister Marilyn Richards and his brother Ben Lafferty. He was a great father to 5 sons and 1 daughter. Willard III, Timothy, David and Jason (children with Patricia). George Hooper and Laura Haas (children of Kathleen). He will be greatly missed by his 7 grandchildren. 4 girls and 3 boys. Also his great grandchildren, 4 girls and 1 boy.
He served in the Navy during the Korean War as a Boatswains Mate and later spent 45+ years driving a rig. He had retired from Yellow Freight after 39 years.
He loved his family, friends and traveling. He loved working in the garage on various projects, Including his 48 Dodge Pickup. He touched many lives and will be greatly missed by all. "He once approached us as he has left us, "Silent like the Wind".
Viewing and services will be held this Saturday, November 11 at Kern Mortuary in Hesperia, California at 10 a.m. Graveside services will be held at Desert View Cemetery in Victorville, California at 1 p.m.
More like this story