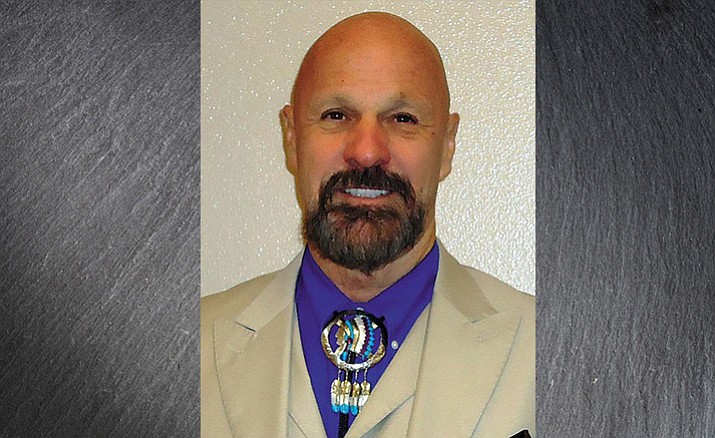 Originally Published: November 7, 2017 5:55 a.m.
KINGMAN – You'd think Mohave County Supervisor Buster Johnson has something against libraries and parks, but he'll tell you he's simply guarding taxpayers' dollars when agonizingly questioning expenditures on such amenities.
At Monday's regular board meeting, Johnson bit into the Fort Mohave Community Park in Mohave Valley and would not let go, calling for receipts and cancelled checks on the county's $250,000 contribution for park improvements.
He also wants to see where another $250,000 from an anonymous donor was spent, and he questioned $495,000 of improvements by Legacy Foundation.
The county signed a development agreement with Mohave Valley Park that, upon substantial completion of proposed improvements, or within 12 months of the agreement, MVP would lease the property to Mohave County Parks and Recreation for 25 years.
Because the improvements have not been completed, supervisors voted 5-0 Monday to have staff work with Mohave Valley Park and come back with an amended agreement at the next board meeting on Nov. 20.
The board also voted 4-1 (Johnson opposed) to direct staff to submit an accounting of funds with receipts that have spent so far on Fort Mohave Community Park.
"They're accepting what was given to us," Johnson said. "We don't have receipts that were ever paid. We don't have that from these guys."
Johnson noted that it's not "iron-clad" in the agreement that the county take over the park without a vote from the board.
Charles Sherrill donated 39 acres for the park to be leased through the development agreement, but there are no assurances that he can't take the land back after the area becomes more populated and the land increases in value, not that he would, Johnson said.
Sherrill said he's proud of the community park, which has been developed by a group of more than 150 individuals and businesses, and that every county supervisor except Johnson has been to the park to see the improvements.
Dan Oehler, president of Legacy Foundation, said his organization submitted copies of the cashier's check from the anonymous donor, and that depositing that check was a condition for the foundation to contribute another $250,000.
"We have every single canceled check for a total of $495,000, within pennies, and certainly we can deliver each one of those cancelled checks," he told Johnson.
"This deal is a model for future public-private projects and I want thank you for all your hard work from your wallet to your sweat," Supervisor Hildy Angius said.
More like this story