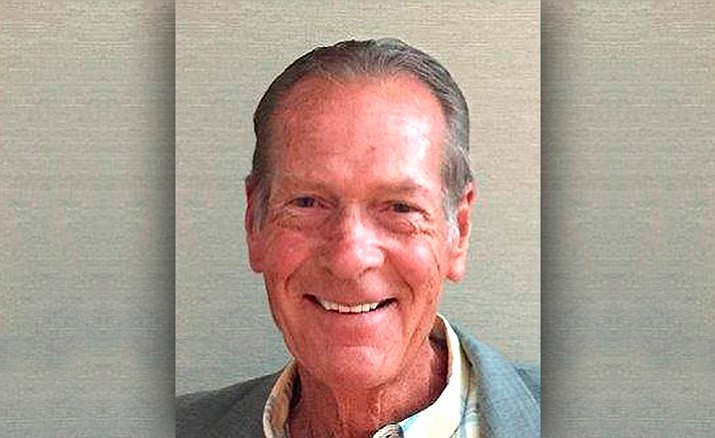 Originally Published: November 8, 2017 5:55 a.m.
KINGMAN – Vern Fisher made the three-hour drive from Beaver Dam to complain about his RV occupancy permit jumping from $75 to $400 after Mohave County increased fees for building, zoning and subdivision entitlements in August.
Mike Fortino said he moved here from Gulf Shores, Alabama, because of price gouging for gasoline or a bag of ice at the convenience store, and he considered increased permit fees a form of price gouging.
And a California transplant said Mohave County's welcoming smile for new residents has been "tarnished" by increased building fees that have driven the price of a new home in her neighborhood from $160,000 to $184,000 in just a few months.
They were just a few of the folks who spoke to Mohave County Board of Supervisors Monday during a public hearing on the fees.
The board listened, voting 4-1 in support of Supervisor Hildy Angius' motion to revert fees back to what they were prior to Aug. 7 and rescind any new fees for planning, zoning and subdivision entitlements and automation.
Supervisors sent the fee structure back to Development Services for review and to conduct public outreach for those who will be most affected by the fees.
In a separate but similar agenda item, the board voted 4-1 to repeal fees for services provided through the Mohave County building code, again referring it back to Development Services and the Building Code Advisory Board for review and public outreach.
Supervisors explained that building fees had not gone up in more than 10 years when they adopted the new fee structure in August. That's why Supervisor Buster Johnson voted against the motion to repeal.
The Building Advisory Council did review the fees and recommended an increase of 35 percent, not 65 percent, though the council planned to review the fees again in January for a possible increase of the full 65 percent, said Tim Walsh, director of Development Services.
"We hear constantly that people are on a fixed income, and that's true, but we have to look at adjustment of fees of 10 (percent) to 15 percent," Chairman Gary Watson said. He noted that Social Security income has increased by more than 15 percent since 2008.
Supervisor Jean Bishop said she received a number of complaints on the $450 kennel license fee for having three or more dogs, and said she wanted to see those fees more in line with other counties.
More like this story