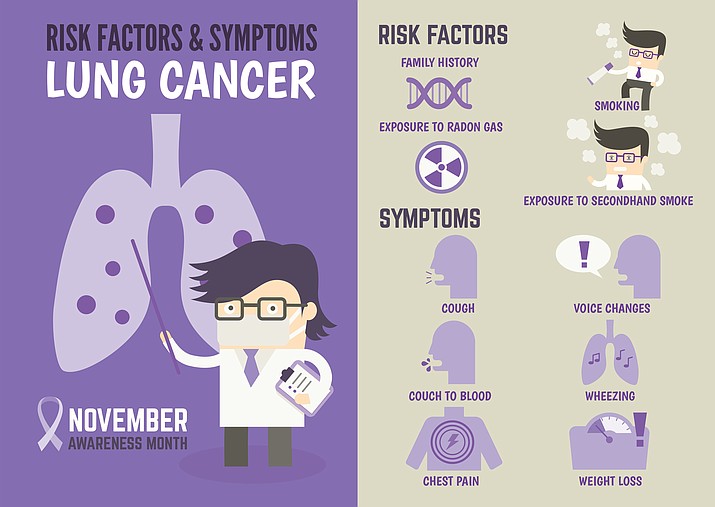 Originally Published: November 12, 2017 5:56 a.m.
KINGMAN – Kingman Regional Medical Center pharmacist Janine Smith will speak at KRMC's Lunch and Learn presentation titled "The Facts about Lung Cancer" Wednesday.
Dr. Janine Smith is a clinical pharmacist specializing in oncology. She supports both patients and medical staff at KRMC's Cancer Center, providing patient education, creating care plans, and determining appropriate medication therapies.
Dr. Smith will discuss various topics surrounding lung cancer, including risk factors, prevention and early detection, signs and symptoms, and treatment options.
She will also outline the latest clinical research on lung cancer, as well as online forums and support groups for those affected by lung cancer.
Lunch & Learn features a different medical professional each session, focusing on important healthcare topics. The seminars are free and held in the Del E. Webb Wellness Center Conference Rooms, 1719 Beverly Ave., from noon to 1:00 p.m. Participants bring their own lunch and KRMC provides a beverage and dessert.
There is no charge for the program, but seating is limited. The doors open at 11:30 a.m. the day of the event. To ensure enough seating and desserts, please contact KRMC's Public Relations at 928-681-8514 to make a reservation.