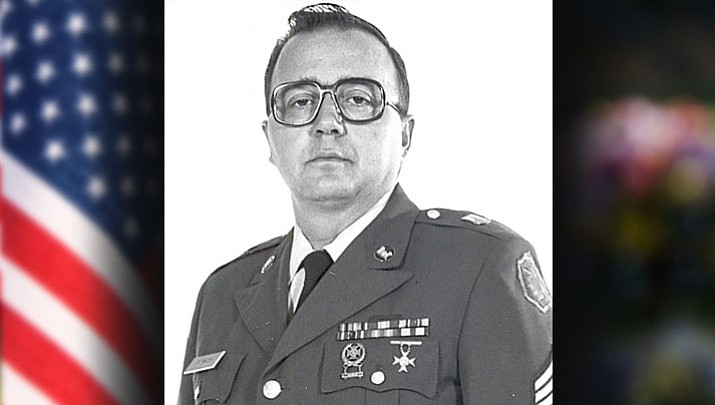 Originally Published: November 12, 2017 6 a.m.
STILLWATER, New York – Ret. Master Sgt. John V. "Jack" D'Ambro, Jr., 78, died at his home, Tuesday, Nov. 7, after an extended illness in the loving company of his family.
In 1998, with time and energy to spare, John and his wife bought property in Kingman, Arizona, basically desert property, had to build a road and home from scratch, dug out and made a large pond, and hosted an annual fishing tournament for kids, including handicap and ARC children. Local boys and girls clubs, church organizations and locals had use of the D'Ambro Pond for the enjoyment of fishing, something many kids had never done. This was gladly funded by the D'Ambros and other organizations and individuals.

In spite of fighting a terminal illness, John and Sandy traveled to his pond this summer determined not to disappoint the local kids.
Survivors include his wife of 50 years, Sandra Dufresne D'Ambro, sons Christopher (Carrie) D'Ambro of Stillwater, New York, and Bryan (Farrah) D'Ambro of Waterford, New York, grandchildren Isabella, Giselle, Collin and Conner D'Ambro. Also siblings Donald (Elaine) D'Ambro of Stillwater, Victoria (Tom) Seitz of Florida and William (Cathy) D'Ambro of Mechanicville, along with nieces, nephews and their families.
A Funeral Mass will be held on Monday at 9 a.m. at All Saints on the Hudson Church, 121 North Main St., Mechanicville. Burial with military honors to follow at 11 a.m. at Saratoga National Cemetery.
In lieu of flowers, remembrances may be made to the VA Medical Ctr's Patients Activity Fund, 113 Holland Ave, Albany, NY 12208.
To leave condolences and for directions visit www.devito-salvadorefh.com.